Pupils in for a scare thanks to Scottish Opera
Scottish Opera's primary schools production, The Curse of MacCabbra Opera House, begins its sold-out tour around Scotland in February and, for the very first time, is also available for only £100 as a digital only learning and teaching experience.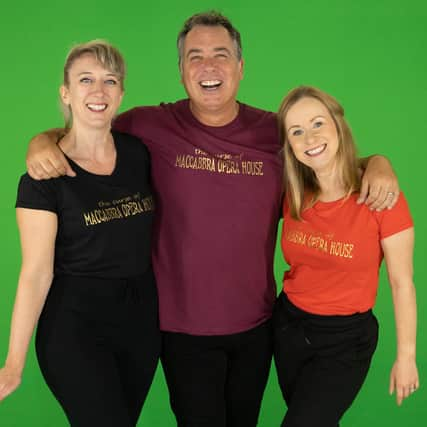 A chilling tale with a good dose of comedy, The Curse of MacCabbra Opera House features music from composer Alan Penman and lyrics from writer and director Johnny McKnight.
The 30-minute gothic horror opera for P5-P7 will be performed at Durris Primary School on June 8.
Schools can take part in the project two ways: as a digital only learning and teaching experience using online resources Scottish Opera provides to prepare pupils for all aspects of presenting a performance to an audience, or a hybrid digital and live learning and teaching experience for up to 100 pupils.
If schools choose the hybrid version, on the morning of the workshop, Scottish Opera's team of musicians, singers and drama specialists spend four hours working with pupils to rehearse and perform a show in their school for classmates, friends and family, complete with fabulous costumes.
The online resources are available now from Scottish Opera's website, and provide everything teachers need to prepare their pupils for a performance in their own school for family and friends.
Scottish Opera Director of Education and Outreach Jane Davidson MBE said: "Scottish Opera is delighted to announce an exciting new development to their awarding winning Primary Schools programme: stage an opera with 100 pupils for only £100! The Curse of MacCabbra Opera House also gives pupils the opportunity to explore many other front of house and backstage activities that are an essential part of creating a successful show, making Scottish Opera's primary tour one of the most integrated cross curricular learning experiences in the school calendar.
"Located in a gloomy Highland glen, the long forgotten MacCabbra Opera House's doors are creaking open once more to welcome a new generation of young performers."