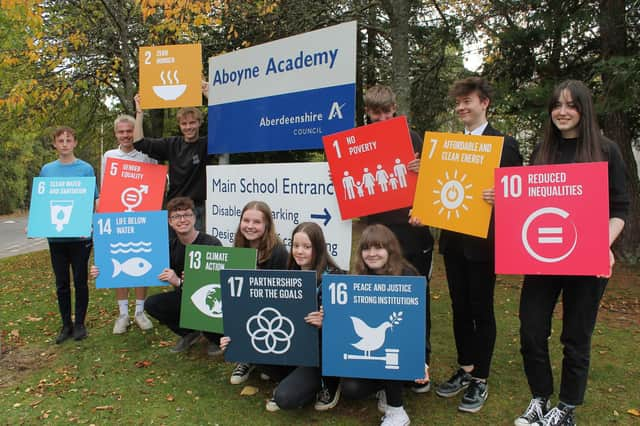 The Climate Learning and Education project, part of the transformative Heritage Horizons: Cairngorms 2030 programme, has involved pupils from secondary schools in Kingussie, Grantown on Spey, Aboyne, Alford and Aberlour taking part in a consultation to share their views on issues that matter to them in their local communities.
The project aims to empower young people to have a voice and participate in actions which will improve health and wellbeing, tackle climate change and enhance nature across the National Park.
Reflecting on the consultation process, one pupil said: "Generally we like to complain a lot, so I'm sure people will come up with things about the local area that they don't like. I like that with this project we're getting the chance to think about how these issues could be fixed and actually made better."
Inspired by the Gaelic word Dùthchas – meaning the deep-rooted connection between people and nature, the Heritage Horizons: Cairngorms 2030 programme will bring about transformational change in the Cairngorms through 24 individual projects.
The programme is supported by The National Lottery Heritage Fund, with thanks to National Lottery players.
Stuart Cookson, depute headteacher at Alford said: "We are excited to be involved in this programme as our young people will have the opportunity to work with other neighbouring schools to share their voice and ideas to highlight and combat the impact of global climate change in the National Park.
"Cairngorms 2030 is an exciting project which will encourage our young people who are passionate about sustainability to work together with their communities to enhance opportunities for health and wellbeing, enhance biodiversity and actively make a difference."
Over the coming months, pupils from these schools will be working to make their visions a reality by developing projects which take positive action in their local communities – all contributing to Scotland's commitment to realising the UN Sustainable Development Goals by 2030.