Projects for new schools in Fraserburgh and Stonehaven miss out on vital Scottish Government funding
Projects for new schools in Fraserburgh and Stonehaven have missed out on vital Scottish Government funding in a decision described as a "hammer blow" to both towns.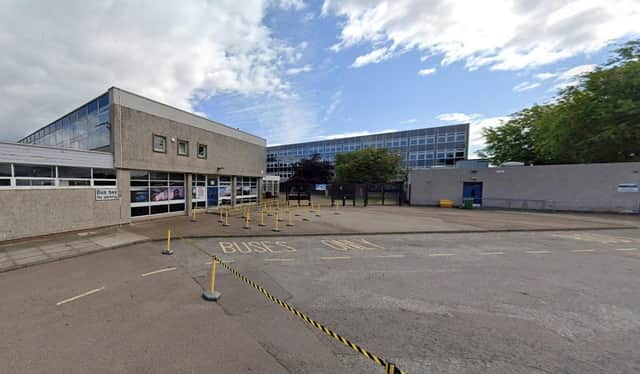 Aberdeenshire Council's bid to create new state-of-the-art primary schools next to Fraserburgh Academy and Mackie Academy were overlooked in favour of 10 other projects across Scotland in the latest round of funding from the SNP Government's Learning Estate Investment Programme.
Doubt has now been cast over the financial future of the projects following the decision, which resulted in eight other local authorities missing out on funding.
A new campus is proposed for Fraserburgh to replace Fraserburgh North School and St Andrew's School. The new building is planned to have capacity for 450 pupils and is expected to be completed by February 2026
In Stonehaven, a bid was lodged to help with a new school to replace Dunnottar School and Carronhill School at Ury playing fields. The schools would have capacity for 217 pupils at Dunnottar School and 48 for Carronhill School, each with their own accommodation and with access to shared facilities, as part of a campus approach.
Councils had been waiting for almost a year for SNP ministers to announce the successful bidders, with the decision repeatedly delayed.
North East MPs and MSPs described the decision as "shameful" at a time when the council's budget is already facing "massive cuts".
Scottish Conservative shadow education secretary Liam Kerr, who is writing to the Scottish Government over the decision, said: "This shameful decision is a hammer blow to Aberdeenshire Council and the people of Fraserburgh and Stonehaven who desperately need these new campuses to be built.
"At a time when the council is already facing massive cuts to its budget, they were counting on these funding bids being granted to make these projects a reality.
"I will now be writing to the Scottish Government to ask why these bids were overlooked and if we can expect them to be successful in future rounds of funding."
Banff and Buchan MP David Duguid said: "I join the people of Fraserburgh in their disappointment at the SNP Government's decision to overlook Aberdeenshire Council's funding bid.
"Currently, the two schools are not fit for purpose and the construction of a new building would make a vital investment to children's education in the town, setting the stage for a brighter future.
"This disappointing decision is sadly not surprising given the SNP's lacklustre approach to supporting the North East of Scotland and I hope Fraserburgh will receive more favourable consideration in the next round of funding."
West Aberdeenshire and Kincardine MP Andrew Bowie said: "A new primary school in Stonehaven would be transformational for children, staff and parents in the town.
"Pupils deserve a school which is fit for the 21st century but this announcement is devastating for Stonehaven whose needs have been pushed to the side by the Scottish Government.
"The decision shows the North East and education will never be the SNP's number one priority."