Politicians to join fight to save Edinburgh's historic Murrayfield Ice Rink
Politicians have joined the battle to save Edinburgh's only ice rink from closure.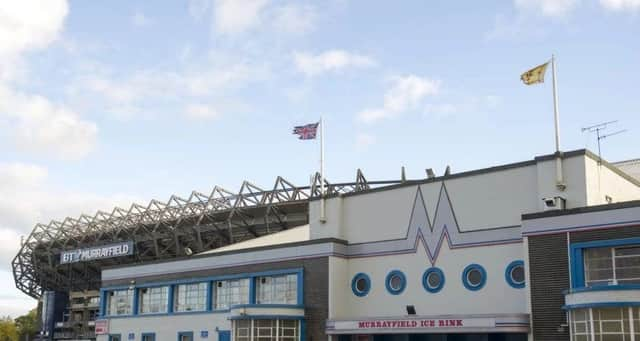 Liberal Democrat MP Christine Jardine is to explore funding avenues to support the rink after the owners of historic Murrayfield Ice Rink warned that they could not open "for the foreseeable future" after covid restrictions meant it was not financially viable for them to do so.
Ms Jardine has met with representatives of the skating community who have launched a campaign to save the rink - and is also pursuing a meeting with the owners, who have run the facility since the 1950s.
Meanwhile, Tory MSP Ruth Davidson has told constituents that she has written to Holyrood sports minister Joe Fitzpatrick to ask for financial assistance for the rink.
The owners have warned that it would cost up to £50,000 to re-lay the ice pad and prepare the building for use after seven months lying dormant - and said that if further lockdowns were introduced and the facility had to close after re-opening, the business would not survive the financial hit.
Ice rinks also have to comply with complex air conditioning regulations due to the coronavirus pandemic, which is more difficult in older rinks.
Funding announced yesterday in Westminster by Chancellor Rishi Sunak to support leisure businesses unable to open fully because of the pandemic does not look likely to be passed on to Scotland.
Ms Jardine, who mentioned the rink during a debate on Covid-19 in Westminster last week, said: "To me, it is quite simple. It is a much-loved and nationally-recognised facility and we must do everything we can to preserve it. We are going to supporting the campaign run by the skaters and also looking for funding from anyone we identify who could help."
Ms Jardine is to write to Edinburgh Council and Sport Scotland to ask for financial assistance to prop up the rink.
She said: "As well as figure skating, Murrayfield is a base for a lot of ice hockey teams and the idea of losing ice hockey in the capital is inconceivable. At a time when we are encouraging people to live healthier lives, it's the sort of facility that should be getting support from the government and the council to keep it going."
She added: "There will be life after Covid-19. We don't know when that will be, but we need to make sure we don't lose all of our facilities for the future, so that young people from Edinburgh can continue to come to Murrayfield to learn how to skate."
In a letter to members of the campaign group, which has also gathered almost 9,000 names on a petition, Ms Davidson said: "As someone who has acted on behalf of the ice rink before, specifically regarding previous concerns regarding closure and need for funds to bring the facility up to scratch, I know how precarious its existence is.
She added: "I support additional measures being put in place to keep this facility viable into the future and have written to the minister for sport, Joe Fitzpatrick, MSP, regarding potential assistance."
A message from the Editor:Thank you for reading this article. We're more reliant on your support than ever as the shift in consumer habits brought about by coronavirus impacts our advertisers.
If you haven't already, please consider supporting our trusted, fact-checked journalism by taking out a digital subscription.