Plans unveiled to turn Mintlaw pub into a church
Aberdeenshire, Mintlaw, planning permission v.1
Plans have been unveiled to convert a former Mintlaw pub into a church.
Mintlaw Community Church has applied to Aberdeenshire Council in a bid to transform the vacant bar in The Square.
The Garret bar and lounge has been lying empty for the last two years.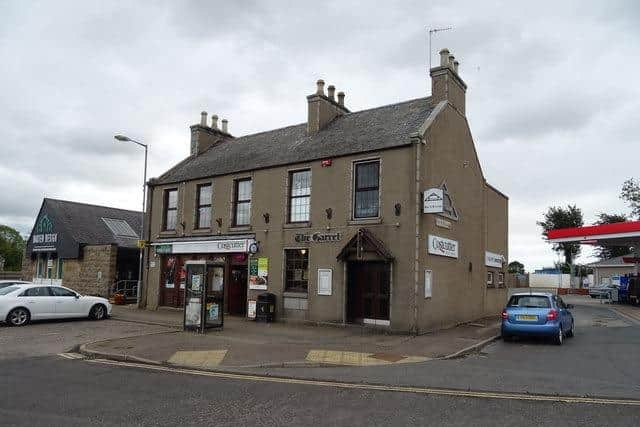 But if the plans are approved, it would finally give the congregation a place to call home after forming more than a decade ago.
Members of the church have been meeting in the Buchan village since April 2012.
The church is planning to refurbish the Garret to make it fully accessible for all of its members.
Planning documents show that a lift would be installed in the building, while the former beer store would become toilets.
The transformation would allow the church to host its Sunday service along with other activities throughout the week.
Currently, its congregation meets at the MACBI Community Hub in Mintlaw.
As they have had to rely on renting accommodation up until now, the church has been limited with the activities they can host.
At the moment, it can only hold events on Sundays.
Should the plans get the go-ahead, it is hoped that the new church will be in operation by the end of the year.
Mintlaw Community Church acquired the former pub earlier this year.
In a social media post, the church said it was "absolutely delighted" to have taken on the former bar.
The post added: "The location of the building coupled with all it has to offer is just amazing.
"We are just thrilled and so thankful.
"We've always been 'church at the heart of Buchan', now we're also church at the heart of Mintlaw."
Meanwhile, Mintlaw Community Church is also continuing with its plans to take over Fetterangus Church.
Back in May 2019, Pastor Stuart Watt revealed the church had bought the building, which they have named The Sanctuary.
The congregation took on the site from a developer who had planned to convert the building into new homes.
Speaking at the time, Mr Watt said the church was in need of some modernising work.
He also unveiled hopes to build an extension to add toilets and even set up a community cafe.
A £100,000 fundraising target was set to enable the church to complete the works.
However the development has been delayed due to the pandemic and rising building costs.