Plans to reopen Cove and Newtonhill stations not included in plans
MSPs have voiced their anger and disbelief after it was revealed plans to reopen two former north-east railway stations have not been included in the Scottish Government's investment programme.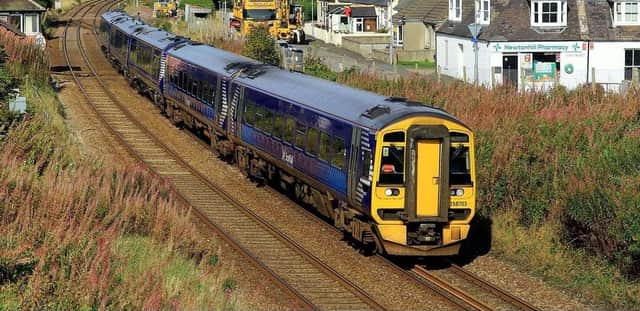 Liam Kerr and Andrew Bowie said the north-east was fast becoming "Scotland's forgotten rail region" following the decision from Aberdeen MSP Kevin Stewart not to include Cove and Newtonhill in the investment proposals.
Regional transport body Nestrans wants to progress with an options appraisal for the sites after 95 per cent of Cove residents and 90 per cent of Newtonhill residents who took part in a study of the Aberdeen to Laurencekirk corridor indicated they would like to see a station in their area.
Mr Kerr pointed to other areas across the country where new stations have been built, including Inverness, Reston in the Borders, and Leven and Cameron Bridge in Fife.
The revelation came in a response to Mr Kerr from the transport minister, which said Cove and Newtonhill "do not feature in the Scottish Government current investment programme".
It said that any decision on what is included in the government's "investment priorities" is determined by criteria including affordability and a robust business case.
In response, Liam Kerr, whose campaign has been backed by Cove Rangers chairman Keith Moorhouse, said: "While new stations are opening across other parts of Scotland, it's plain to see the north-east has been pushed to the back of the queue.
"Our region is fast becoming Scotland's forgotten rail region despite huge public support from residents and businesses for the reopening of Cove, Newtonhill and also the Formartine and Buchan railway.
"As an Aberdeen-based MSP, I'm astonished Kevin Stewart is happy to ignore the wishes of north-east communities who want these stations now not further down the line.
"These new platforms would be transformational for residents who currently have to use the car or bus to get to Aberdeen city centre, Inverurie or the likes of Montrose and Dundee.
"Mr Stewart and the Scottish Government need to sit round the table and hear from the people who desperately want this to happen."
West Aberdeenshire and Kincardine MP Andrew Bowie pointed to recent correspondence he has also had with Nestrans.
The transport partnership anticipated Newtonhill would be developed as part of the Aberdeen Rapid Transit system, and a potential park-and-ride for the south of Aberdeen.
Mr Bowie said: "This is yet another knee-jerk decision by Kevin Stewart about north-east transport.
"It will bitterly disappoint residents in and around Newtonhill.
"Further, he's gone over the head of Nestrans who had high hopes for connecting Aberdeenshire with the city, and driving down car use.
"The minister absolutely needs to revisit this when the facts are in, and not a minute before."