Plans submitted for McDonald's drive-thru in Ellon
Global fast food giant McDonald's has formally submitted plans for a new drive-thru in Ellon.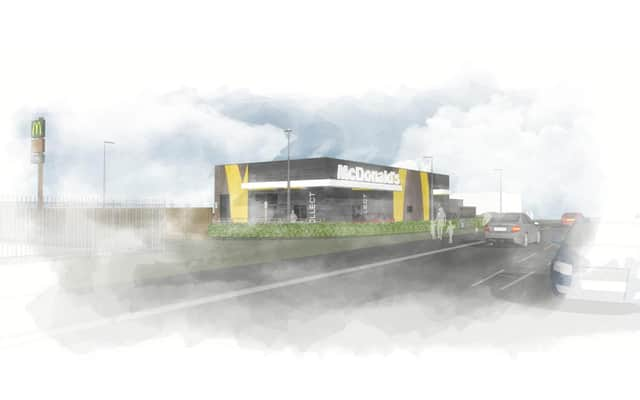 If approved, the restaurant would bring an estimated investment of £4 million to the town.
It would be built on land at the Balmacassie Industrial Estate, across from the town's busy Tesco superstore.
The fast food firm recently carried out a review of its restaurant portfolio and wanted to add new locations.
McDonald's said it has "long held an aspiration" to open a site in the north-east town, and it turns out the feeling is mutual.
The new documents reveal that more than 90% of locals surveyed think it's a great idea.
Plans for the new drive-thru were first announced in March but have now been submitted to Aberdeenshire Council for consideration.
The fast food chain say their plan would bring an "attractive and sustainable" restaurant to Ellon.
They also argue it would "enhance affordable food choices locally" and create around 100 full and part-time roles.
Plans reveal a single-storey drive-thru restaurant would be built along with parking for 19 cars, including two accessible spaces and room for bikes.
McDonald's say the proposed parking provision would be enough to meet demand.
And it revealed that a queueing system will operate to regulate vehicles once they are on site.
Outdoor seating is also expected to be provided to allow customers to enjoy their meals outside in the warmer months.
McDonald's carried out an assessment exercise to see if other locations in the town were suitable, but the Castle Road site was deemed to be the best.
Planning firm Lichfields said the new McDonald's would bring "clear economic and social benefits" to Ellon.
A public consultation event was held at the end of March and residents were also encouraged to share their views online. A total of 1,139 responses were received and 91% of people were in full or partial support of the drive-thru.
Ellon's drive-thru could generate up to £60,000 a year in business rates that will help Aberdeenshire Council fund essential services.