Pioneering hydrogen glen project seeks delivery partner
The James Hutton Institute is inviting expressions of interest for a partner to lead its pioneering HydroGlen project in northeast Scotland.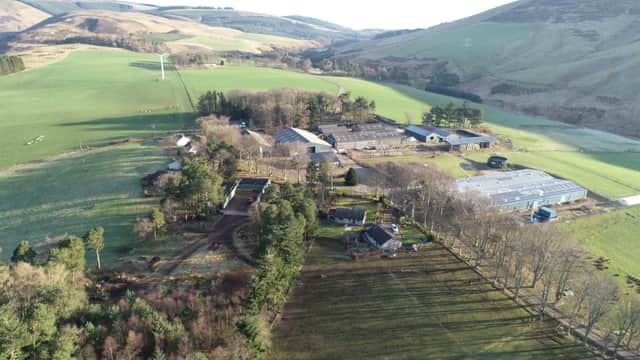 HydroGlen is a demonstration project, setting out the potential for farming communities to use hydrogen in a scalable and replicable way so that they could become self-reliant, low-carbon energy producers and exporters.
Based at the Hutton's Glensaugh research farm near Fettercairn, the project plans to combine the on-site generation of renewable energy (wind and/or solar) and hydrogen production using an electrolyser with energy storage of compressed hydrogen.
Vehicle refuelling for both hydrogen and electric vehicles is included in the concept, and the full farm electricity, transport and heating fuel will be displaced by the HydroGlen system.
The Hutton is now inviting expressions of interest from potential partners to help progress the project over the course of 2024-2025. This will include initial design and development work, followed by delivery.
Niamh Carr, HydroGlen project officer at the Hutton, said: "Our ambition for the HydroGlen project is to demonstrate that it is possible to take an existing operational farm and make it 100% self-reliant. This is based on a combination of on-site generated renewable energy, fuel cells and energy storage involving batteries and hydrogen.
"The site energy requirements include residential and commercial loads, as well as the needs of planned electric vehicles and hydrogen fuel cell cars and machinery which will use HydroGlen as a testing facility.
"Our aim is that, by using renewable energy and hydrogen, the daily facility electricity demands are covered. But, as well that, on-site hydrogen is generated through electrolysis with the net excess of renewable energy production.
"We also intend for HydroGlen to be operated in such a way that the HydroGlen solution can be scaled up or down, so it can meet the needs of other farms, whatever the size."
HydroGlen is fully grant funded by the Scottish Government's Just Transition Fund.