Petition to reopen former railway stations reaches almost 1,500 signatures
An MSP's petition calling for Cove and Newtonhill railway stations to be reopened has gathered almost 1,500 signatures and has now been backed by the Campaign for North East Rail (CNER) ahead of it being presented in the Scottish Parliament.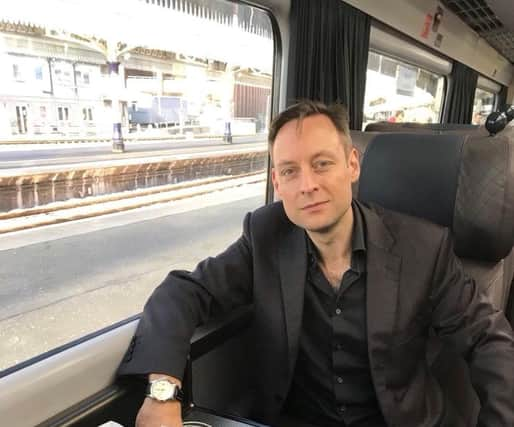 North East MSP Liam Kerr will deliver his petition to Holyrood this term as part of his campaign to reopen the stations which closed more than 65 years ago.
Since launching in June, the petition has been signed by 1,486 people as well as a number of responses to the 6,000 letters sent to residents in Cove, Newtonhill, Chapelton and Muchalls.
Mr Kerr's petition has now received the backing from CNER which says the two locations are "perfect candidates" to open "new economic opportunities" for the areas.
The petition states that bringing rail services directly to Cove and Newtonhill would bring "enormous benefits" by improving connectivity and helping to reduce congestion on routes including the A90, A92 and Wellington Road.
Both stations closed in 1956, and in 2020, Transport Scotland issued £80,000 of funding to Nestrans to conduct a feasibility study into the reopening of both platforms but the proposals did not feature in the SNP-Green government's investment programme.
The decision was taken despite 95% of Cove residents and 90% of Newtonhill residents saying they would like to see a station in their area following a Nestrans study of the Aberdeen to Laurencekirk corridor.
Scottish Conservative North East MSP Liam Kerr said: "The huge response to my petition sends a strong message to the Scottish Government that residents desperately want improved rail connectivity for both Cove and Newtonhill.
"I'm delighted CNER has voiced its support for unleashing the potential that reopening these stations can have for our region.
"Having gathered almost 1,500 signatures, it's time to take the next step and show SNP ministers who hold the purse strings the strength of feeling we have across the area by presenting it in parliament.
"The North East has been held back for too long on rail at a time when Levenmouth, Inverness and Reston have all received funding for new or improved railway stations.
"Cove and Newtonhill need new stations to connect residents with the jobs, education and leisure opportunities that will make our community an even greater place to live and work.
"I'm determined to continue my fight and having substantial backing like this from CNER is a major step in the journey to making these plans a reality."
Jordan Jack, of the Campaign for North East Rail, said: "Building new stations for Cove and Newtonhill will give residents a sustainable travel choice while halving travel time and will open new economic opportunities.
"The next stop on trains heading south of Aberdeen have to be Cove and Newtonhill."
Liam Kerr's petition can be signed at www.liam-kerr.co.uk/covenewtonhillpetition