Peterhead woman calls for zebra crossing to be installed on busy road
A Peterhead woman has called for a zebra crossing to be installed on a busy town road after a near-miss incident involving her daughter.
Laura Findlay says the traffic calming measure should be installed on Balmoor Terrace after her daughter was almost knocked down by a speeding driver. And she has now started a petition in a bid to get the zebra crossing in place.
Laura told the Buchanie: "My daughter was so close to getting run down at Balmoor Terrace on her way to school last week. The driver was speeding as me and my daughter were crossing with the lollipop lady at the island.
"My daughter was in shock and began to cry. The driver stopped and asked if she was okay, but then continued to drive away with no apology.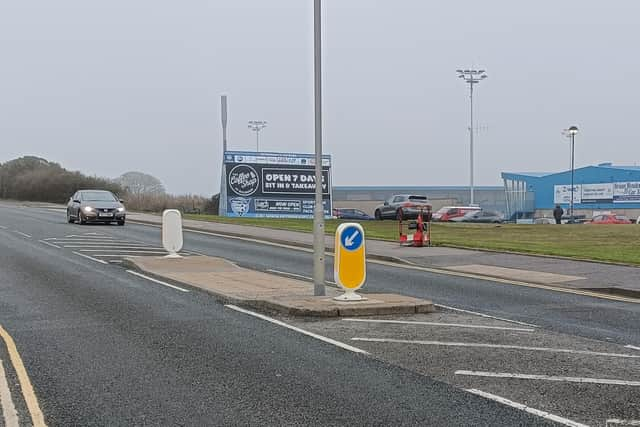 "I feel there should be a zebra crossing at this area due to the amount of accidents and children coming and going from Buchanhaven School. I have now started a petition for this crossing as the amount of drivers who do not slow down at this area during school times is disgusting and terrifying to watch.
"Children are most of the time in a world of their own and it's up to drivers to slow down in these areas as you can never judge what a child may or may not do next to the road."
Laura says she has posted this on a number of social media sites and has also written to Aberdeenshire Council, but is still awaiting a response.
A Police Scotland spokesperson said: "Road safety is a priority for Police Scotland and working with our colleagues in Road Policing, we routinely carry out patrols to enforce speed limits and act as a deterrent specifically in and around schools in the Peterhead area.
"We work closely with a range of partners, including education and the local authority, to ensure the safety of people on the roads near schools.
"We cannot stress the importance of our message to all drivers that they must take responsibility for their own actions behind the wheel, observe the speed limits and be considerate to others.
"Anyone with concerns about speeding can call Police Scotland on 101 or speak to any police officer."
An Aberdeenshire Council spokesperson said: "All requests for pedestrian crossings are assessed in line with the Council's Pedestrian Crossing Assessment Policy.
"The policy ensures that all requests are considered equally against the same criteria, including how busy the area is in terms of vehicles and pedestrians, the speed of traffic, the vicinity of services such as schools and also considers vulnerable road users.
"This approach allows for the requests to be prioritised fairly while providing a consistent approach across the authority area."