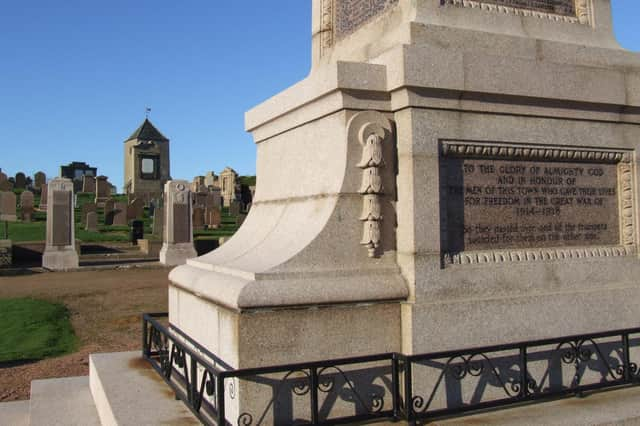 The memorials to those local men and women who paid the ultimate sacrifice in both World Wars are now getting some much-needed attention to safeguard them for decades to come.
Peterhead-based granite memorial specialist Duncan Ross has been tasked with undertaking the conservation work on the memorials – located in the historic St Peter's Cemetery overlooking Peterhead Bay – and is currently undertaking cleaning, repainting of the lettering, general repairs and sensitive improvements.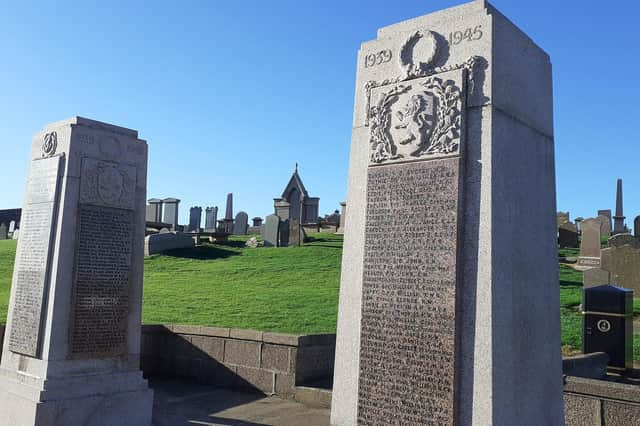 Commenting, Robert Fraser, chairman of the Peterhead branch of the Royal British Legion, said: "We are delighted this refurbishment work of the town's memorials has now started.
"Our thanks go to the War Memorials Trust and the council for their generous financial support."
Chair of the Buchan Area Committee, Cllr Dianne Beagrie, added: "This is tremendous news for the town and our thanks go to the War Memorials Trust for its support.
"These memorials play an important role within the town, however they do suffer from the damaging effects of our coastal climate.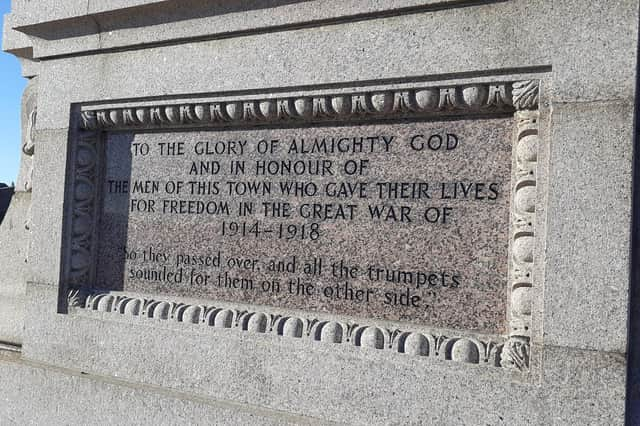 "This work will help to protect them for many years to come and so that people can continue to pay their respects."
War Memorials Trust member and councillor for Peterhead South and Cruden, Stephen Smith, said: "I'm very pleased these works are being carried out in the centenary year of the memorial and will stand it in good stead for many years to come.
"I am grateful to the War Memorials Trust for their support for this project."
Frances Moreton, Director, War Memorials Trust said: "War memorials connect us today to those who have given their lives in conflicts throughout history. Conserving them will ensure future generations can continue to pay their respects.
"War Memorials Trust was delighted to support this project and hopes it will ensure the war memorial remains a focal point for the community.
"Anyone concerned about any other war memorials that might need help should contact the charity, or if you believe it is important to preserve our war memorial heritage please donate to help us sustain our work."
War Memorials Trust is an independent registered charity.
Established in 1997 due to concerns about neglect and vandalism it works to protect and conserve war memorials.
It provides advice, information and administers grants schemes that assist the repair and conservation of war memorials across the UK.
As a charity the Trust relies on voluntary contributions to undertake its work. Supporters include annual and life members, donors, charitable trusts and corporate contributors. www.warmemorials.org