Peterhead Producers Market relaunches with a festive flourish!
Excitement is in the air as the beloved Peterhead Producers Market triumphantly relaunches next month.
The market is set to relaunch on December 2, and this time, it's bringing an enchanting Christmas-themed twist that promises to warm the hearts of both locals and visitors alike.
With new co-ordinator, Kay Thomson, at the helm and a line-up of lively entertainment, this market is one you won't want to miss.
Under the new passionate guidance of Kay, the Peterhead Producers Market is ready to reclaim its spot as a hub of community activity.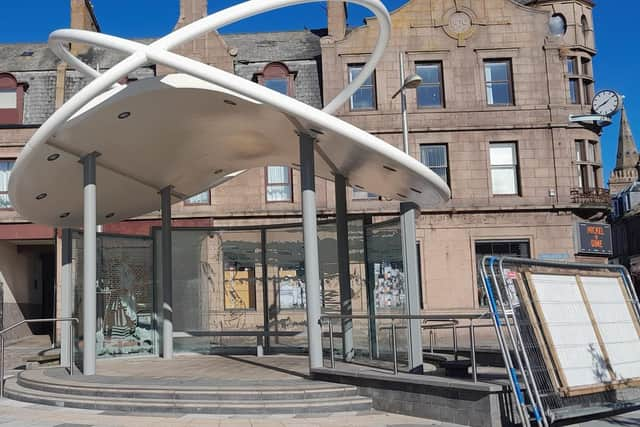 The market has been a cherished institution for years, offering a diverse range of local products and fostering a sense of community spirit.
Commenting on the event, Kay said: "I am delighted to have taken on the co-ordinator role for Peterhead's Producers Market based at Drummers Corner, kicking off my first market on Saturday, December 2, from 10am to 2pm.
"This Christmas market will host over 25 stalls (more to confirm), with a selection of food and drink, crafts, and Christmas fun with live music from the Drum to get you in the festive cheer.
"It's set to breathe good vibes into the monthly markets."
What's a Christmas market without the joyous sounds of live music?
The Peterhead Producers Market has you covered! Talented local musicians will take to the Drum, providing
a harmonious backdrop to your shopping experience.
Whether you're searching for unique gifts, enjoying delicious food, or simply soaking in the atmosphere, this live music will be the perfect accompaniment.
One of the market's primary attractions has always been the wide array of local products on offer.
From artisanal crafts to mouth-watering treats, the stalls will once again be brimming with treasures.
With an array of handcrafted items, fresh local produce and unique gift ideas, the market is your one-stop shop for all things local.
Don't miss out on this magical relaunch. It's a date you'll want to keep!
New producers are very welcome. Please email Kay for full details at [email protected] or call her on 07918 102214.