Passions: I want to cook
I want to eat something special every day, I cannot abide boring food
Cooking didn't become an obsession for me immediately, when I was younger I saw food as a pleasant necessity. My meals were 15-minute concoctions based on how much protein they had, fat quantity, and whether I needed to wash up more than two pans to make it.
But after lockdown, and perhaps wanting to make seeing friends who lived far away feel more special, meals have become less about sustenance and more about sharing something extraordinary.
It was not enough to cycle a few mediocre pasta dishes and a stir fry, I wanted to learn to create something exciting, enthralling, dishes I could find so delightful making them for myself I couldn't wait to do so for friends.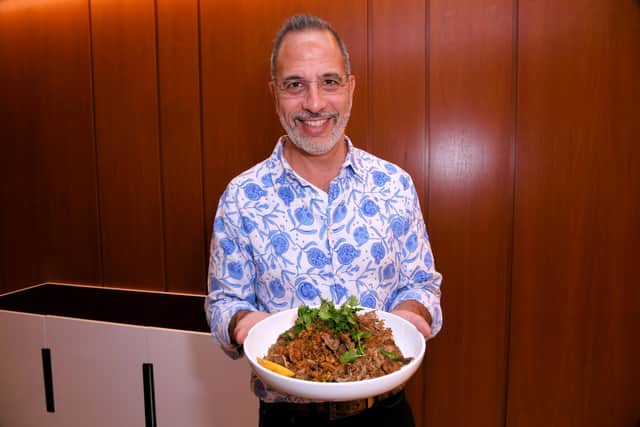 Working from home during Covid helped with this, opening the door to a life beyond tuna pesto, an existence where paying £7 for a dreadful sandwich wasn't an act of convenience, but instead a distant, unhappy memory.
Not commuting every day gave us hours of our life back, instead of getting home when it gets dark, that time is ours to read, to walk, to create. Instead of giving hours of my life to the commute, I could experiment with different cuisines, or methods of cooking.
My evenings would stretch out gloriously in front of me, giving me time to trawl recipe books, scroll Instagram for inspiration, and still leave me with time to make dessert. It meant going from BBC Good Foods to River Cafe, River Cafe to Ottolenghi, Ottolenghi to an even more complicated Ottolenghi.
I cannot abide a meal that is boring, I don't want to go to a chain, I don't want convenience, that can come at a time when it is in fact convenient.
Making a dish I love and realising I can share that with people is intoxicating, like finding a new restaurant and wanting to bring my parents immediately. Seeing artists at work only encourages me, to eat what they've made then learn it myself.It can take time, some of the best dishes do, but that's the beauty of it. Putting a few hours into a three-course meal, lighting some candles and seeing a friend's face light up with wonder, to share that with them, is truly special.
I'm always hungry, always cooking, and forever looking for something more.
​Alexander Brown is Westminster Correspondent for The Scotsman