Passions: Fife Coastal Path
It's 113 miles long, and offers an ever changing coastal landscape that tasks your breath away.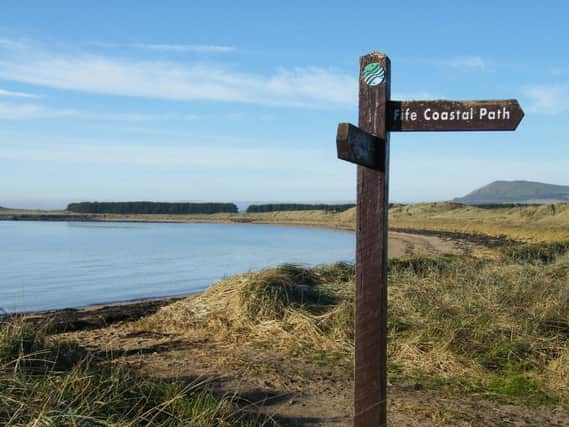 Fife Coastal Path is the jewel in Scotland's crown, and one on our doorstep - easily accessible, and richly rewarding whether you tackle it as a walker, jogger or cyclist.
Start at Kincardine Bridge - there's a bus service to the town square just a few hundred yards away - and follow the simplest of routes. Keep going and you will eventually end up passing the Tay Bridge en route to Newburgh where there is simply the satisfaction of knowing you have covered every single footstep round the Kingdom.
What I love about the coastal path is you don't need to be a seasoned long distance walker to get started. In training for a charity walk, I started out going from Kirkcaldy to Seafield - where you can spot seals basking on the rocks - and then headed on to Kinghorn, then Burntisland and then Aberdour.
The views are stunning, the sense of tranquility life affirming. A day on the coastal path is as good for the soul as it is for your physical health.
I love the stretch from Aberdour to Burntisland where you are lost - in a good way - in a leafy path next to the rail line, while the huge expanse of Leven beach makes for an exhilarating walk as you head towards Fife's magnificent East Neuk where the path narrows, twists, turns, and climbs and becomes more challenging before plunging you deep into the magnificent Tentsmuir Forest. Towards St Andrews your find yourself clambering over rocks.
At Elie there's the choice of the daunting chain walk or the path which snakes high above it, but there are plenty of places to stop and explore the fabulous cafes in places such as St Monans, Anstruther, and Pittenweem.
The road sections are probably the biggest grind - the traffic is noisy - but for every stint on tarmac there is a farm track, beach walk or a forest route to come. Silence and calm are never far away.
And neither is a bus to get you back home - or a fish supper in a local chippie.