The truncheon, decorated with a crown above a VR cypher and inscribed Leith Police, is just one highlight of the sale, as Deweatts' Ashley Matthews explains, "It is very rare to have such an extensive selection of truncheons together, although these highly decorated, predominantly Victorian defence pieces are occasionally seen on the market."
The majority of truncheons are from the 18th century and feature coats of arms, motifs, symbols and emblems. The seller, a private collector who wishes to remain anonymous has curated the collection over many years and adds, "It was the more unusual, interesting and scarcest of pieces that I sought, as well as those in the finest condition. I also wanted the broadest range of examples for the collection."
The VR cypher on the Leith Police truncheon was used between 1837 and 1901 and the seller continues, "We have called the Leith truncheon Victorian, but you could narrow this down a bit as I think Leith Police were established in 1859 and disbanded in 1920 when they amalgamated with the rest of Edinburgh. The truncheon clearly has a VR cypher so it won't be after 1901."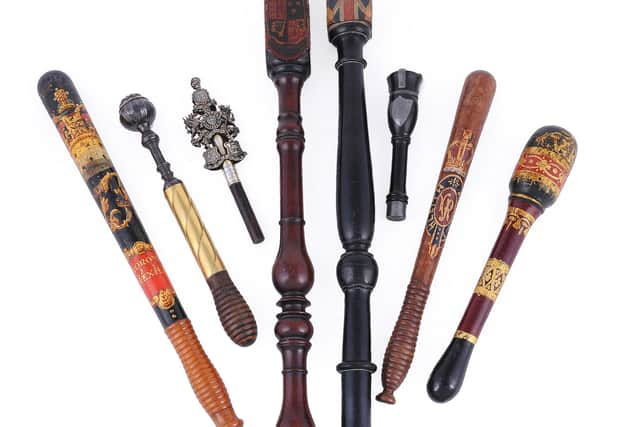 The truncheon is expected to be a popular lot and is expected to go for between £250 and £300 with bidding starting at £200.
The Leith Police force became famous the world over thanks to the well known tongue twister, 'The Leith Police dismisseth us'. The phrase was reputed to have been a favourite of the Port's constables when determining if Leithers had over indulged and was later adopted by police forces around the world.
It did, however, cause some consternation in Australia when it was suggested it should be used there. The Rockhampton Morning Bulletin reported on April 10, 1937, that courts remained to be convinced: ​ 'When Mr Noonan, PM, in the Richmond Court yesterday, mentioned that​ ​the new English traffic code suggested​ ​the phrase​ '​The Leith police dismisseth us​'​ as a test for suspected drunken​ ​motorists, he started an orgy of tongue-​twisting in Melbourne.
​'​The test was put to the Rev Ambrose Roberts, general secretary of the​ ​Victorian Local Option League.​ ​He went through it very slowly and​ ​very successfully, but when a little​ ​speed w​a​s urged the result was, ​"​The​ ​Leith pilice dismitteth uth​"​.​ ​​​'​The chairman of the Health Commission said the Leith​ ​police test was about as silly as the​ ​three grey geese​:​ "Any sober archbishop might fail in it," he said.​ ​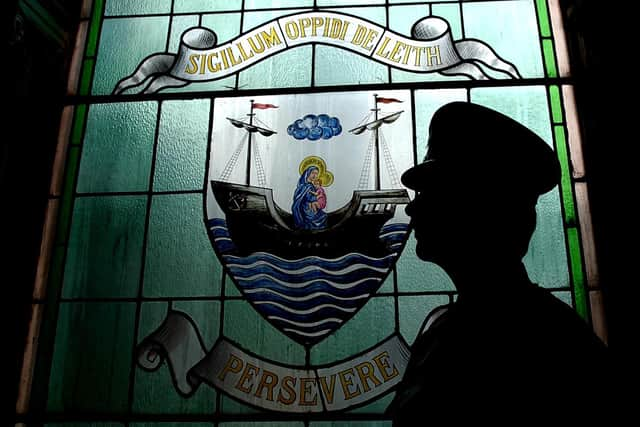 The Commissioner of Police favours a medical examination.​ ​Even a sober person could conquer the​ ​"Leith police" only by intense​ ​concentration and deliberate enunciation.
The Chief Magistrate at the City​ ​Court, confessed​ ​that he had never been drunk, so it was​ ​difficult for him to say if​ ​he would succeed or fail with the​ ​"Leith police," and he was not going​ ​to try it.​ ​"A man might possibly have to be​ ​drunk before he could say it."
T​he Leith Police truncheon is Lot 454 in Deweatts' Interiors Auction, starting at 10.30am on May 12, to bid go to www.dreweatts.com
A message from the Editor:
Thank you for reading this article. We're more reliant on your support than ever as the shift in consumer habits brought about by coronavirus impacts our advertisers.
If you haven't already, please consider supporting our trusted, fact-checked journalism by taking out a digital subscription