Opening hours extended for Braemar hotel bar
A Deeside bar has received the go-ahead to extend its opening hours for the Braemar Highland Games.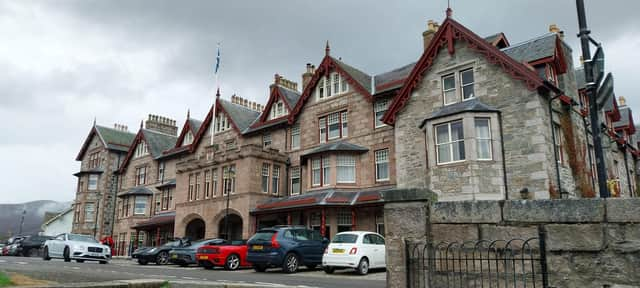 The Flying Stag, located in Braemar's Fife Arms hotel, applied to Aberdeenshire Council in a bid to open for an extra hour on Saturday, September 2.
Its owners claimed the change was needed to "catch early trade" on the day.
The bar currently welcomes customers from 11am, but following approval, it will open from 10am instead. However, the opening time will return to normal after the event.
Hotel bosses argued that the Braemar Highland Games attracts thousands of visitors to the village and wanted to open to serve the "increased passing trade".
They added: "The games dates back 900 years. The Highland Games is an important part of the country's cultural heritage, fostering a strong sense of community, and showcases traditional sports, music and culture.
"It's attended by the Royal Family and attracts thousands of national and international visitors to the village."
The matter went before the Aberdeenshire Licensing Board recently as the requested opening time falls outwith the board's existing policy hours.
Councillor Dawn Black said she was "grateful" that the hotel wanted to extend its opening times by just one hour, but questioned the need for it in the first place.
She explained: "The premises can be open for sales of teas, coffees and soft drinks anyway, so it's not like they can't be open, they just want to be able to sell alcohol at the same time.
"There's part of me that questions why that is necessary, to be drinking at 10 o'clock in the morning."
But despite her concern, the extension was unanimously agreed by the Board.