Obituary: Yaphet Kotto, US actor who made big impact in Live and Let Die
Yaphet Kotto, actor. Born: November 15 1939 in New York City. Died: March 15 2021, in Manila, The Philippines, aged 81.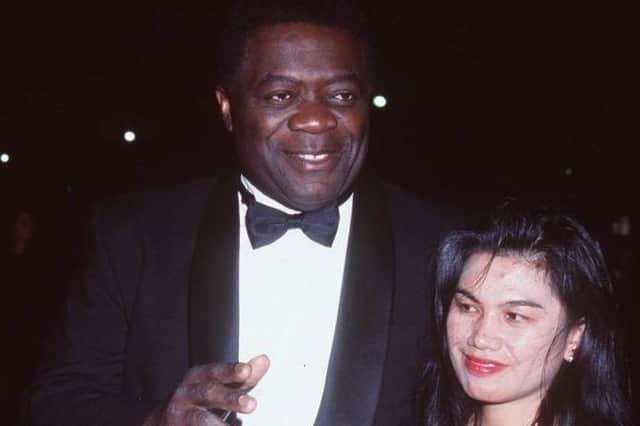 Yaphet Kotto made for a pretty frightening villain in the James Bond film Live and Let Die in the 1970s. And he was repeatedly cast as police officers at a time when America was still coming to terms with the notion of racial equality. But if he exuded natural authority, that may have been down to the fact that he was descended from British royalty – unusual for an African-American Jew, to say the least.
In his autobiography The Royalty: A Spiritual Awakening, Kotto claimed that his great-great-grandmother, a Cameroonian princess, had an illicit relationship with Queen Victoria's son Edward when he was Prince of Wales, resulting in a son. Buckingham Palace issued a not-quite denial at the time, saying: "We can confirm that Edward VII never visited Cameroon. Nor do we have any record of an alleged relationship between Edward VII and Princess Nakande."
Kotto said: "They've been covering up for him for centuries. He was a notorious womaniser. Why would they admit he did any wrongdoing now?"
A commanding presence at a powerfully built 6ft 3in, Kotto had been acting in films and television for more than a decade when he was cast in the dual role of voodoo island dictator Dr Kananga and Harlem drug lord Mr Big in Live and Let Die, the 1973 film that marked Roger Moore's first mission as 007. Kananga had one of the most memorable deaths of any villain in the entire series. He is intent on feeding 007 to the sharks, but Bond gets free and stuffs a pellet of compressed gas into Kananga's mouth, causing him to inflate rapidly and burst like a balloon.
Kotto had been one of Steve McQueen's gang in the original 1968 version of The Thomas Crown Affair, he went on to play the Ugandan dictator Idi Amin in Raid on Entebbe, engineer Parker in the original Alien film and police commander Al Giardello in well over 100 episodes of Homicide: Life on the Street in the 1990s.
Kotto was born in New York City in 1939, the son of a businessman who had arrived from Africa years earlier and an American army nurse. His father was Jewish, his mother converted to Judaism and Kotto himself was a practising Jew. His parents split up when he was young and he was brought up by his mother's parents. He left school in his mid-teens with no specific idea of what he wanted to do with his life.
"When I was about 16 I walked into this theatre [cinema] showing On the Waterfront and I saw Marlon Brando for the first time," he said in a 1994 interview with the Chicago Tribune. "I couldn't speak. It was like somebody had punched me in the stomach. It was like someone had crashed cymbals in both ears. I was blasted out of the theatre. I knew from that moment that I wanted to be an actor."
He began acting in theatre in the late 1950s and by the mid-1960s was beginning to find work in television, notably in roles that demanded a black actor in Cowboy in Africa and Tarzan. He also appeared in several classic western series, including Bonanza and The High Chaparral.
Hollywood movies and American society were slowly beginning to open up to African-Americans and a co-starring role with Steve McQueen in the glossy heist movie The Thomas Crown Affair in 1968 raised his profile shortly before the whole "blaxploitation" craze.
The landmark Richard Roundtree detective film Shaft came out in 1971. The previous year Kotto appeared in The Liberation of LB Jones, in which his character shoots a vicious white policeman in cold blood… and gets away with it. "No one had seen a black man kill a white man on screen prior to that," he said. "That movie created what would later be known as blaxpolitation cinema. After that they started putting black guys as cops, black guys as killers."
Kotto played a police detective, with a racist partner played by Anthony Quinn, in the 1972 film Across 110th Street, best known now for Bobby Womack's classic theme song. The role had originally been intended for Sidney Poitier, but it was ultimately decided that he was a little too urbane for it.
Blaxploitation was also a very clear influence in Live and Let Die, which is by turns gloriously colourful, imaginative, exciting and uneven, not taking itself too seriously, but avoiding the downright silliness of Moore's later Bond films.
Kotto maintained that he was always very conscious of the image of African-Americans on screen and argued that Bond villain Kananga was actually a hero to black cinemagoers, daring to take on the British Empire's top secret agent. He said he went through "emotional hell" when he was excluded from promotional events because the distributors were supposedly nervous about a black co-star sharing the limelight with Roger Moore.
Raid on Entebbe, in which he co-starred with Charles Bronson and Peter Finch – made for US TV though it was released in cinemas in the UK – earned Kotto an Emmy nomination.
In classic sci-fi horror Alien, Kotto's character advised against landing on the planet where the titular creature lived. It proved pretty good advice. He almost made it through the movie, but sacrificed himself in the hope others could get away. The film helped advance the notion of black men doing their bit in a Space Age future.
In the 1980s he co-starred with Robert Redford in Brubaker, with Arnold Schwarzenegger in The Running Man and with Robert De Niro in Midnight Run, before landing the role of the station commander in Homicide: Life on the Street. Set in Baltimore and part of a new generation of realistic cop shows, it proved a ratings winner and provided steady work throughout most of the 1990s.
Married three times, divorced twice, Kotto is survived by his third wife and six children.
If you would like to submit an obituary, or have a suggestion for a subject, contact [email protected]
A message from the Editor
Thank you for reading this article. We're more reliant on your support than ever as the shift in consumer habits brought about by coronavirus impacts our advertisers.
If you haven't already, please consider supporting our trusted, fact-checked journalism by taking out a digital subscription.