Obituary: Marjory Dougal, respected Edinburgh Youth Orchestra administrator
Marjory Dougal, youth orchestra administratorBorn: April 24 943 in Eyemouth, BerwickshireDied: December 15, 2020; Edinburgh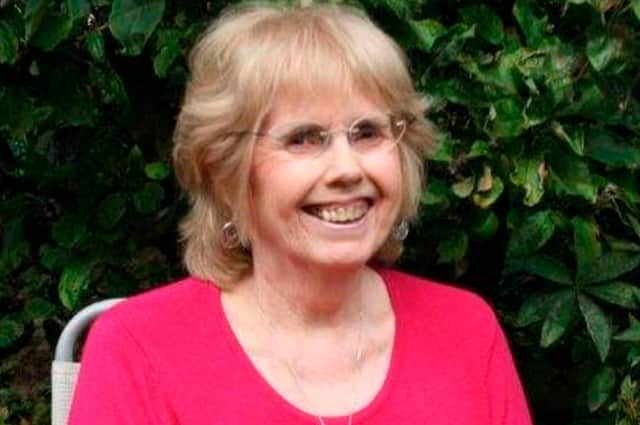 Marjory Dougal possessed the power to persuade when it came to getting star performers
The list of Edinburgh Youth Orchestra (EYO) alumni reads like a who's who of leading Scots classical musicians. Among them are virtuoso percussionist Colin Currie, conductor Garry Walker, composer Anna Meredith, SCO principal cello Philip Higham and violinist Daniel Bell. The list goes on. One woman was responsible for nurturing such extraordinary talent, Marjory Dougal, a veritable champion of musical youth in Edinburgh over three decades, who has died at the age of 77.
Dougal became general manager of the EYO in 1990. She was, by her own unfair estimation, no musician. But both her children had played in the orchestra, which had just returned from a California concert tour in 1989 when she learned of the vacancy for someone to run the organisation. Endless enthusiasm and conviction drove her successful application, just as it informed every moment of her lengthy tenure, which ended in 2017 when she retired to spend more time with her family.
Central to Dougal's ethos was an unwillingness to take no for an answer, whether it was to preserve funding, instigate foreign tours, enlist celebrity conductors and soloists, or – as I discovered myself – cajole critics into covering the orchestra's Scotland-wide concert programmes. Her success in these vital tasks are what gave the EYO its distinctive edge and sharp profile.
Not only were EYO programmes likely to include major symphonies by Shostakovich, Sibelius and Tchaikovsky, or demanding concertos by Elgar and Beethoven, but reigning over many memorable performances would be such eminent conductors as Sir Donald Runnicles (a one-time EYO horn player), Sian Edwards, Garry Walker or En Shao. And among the many star soloists were percussionist Dame Evelyn Glennie, violinist Nicola Benedetti, cellist Julian Lloyd Webber, violinist Jack Liebeck and soprano Lisa Milne.
All have fond memories of Dougal, whose "indefatigable" persistence and congenial persona were qualities she was recognised for and which ensured repeat visits by so many of the world's top musicians. Lloyd Webber recalls "a savvy woman, hugely ambitious for the orchestra, and go-ahead". He had not long premiered Philip Glass's Cello Concerto No 1 in Beijing in 2001 when Dougal suggested he might like to play it next time he appeared with the EYO. "She snapped it up before anyone else in the UK," recalls the cellist. He also remembers bribing her to keep quiet on a long late-night car journey back to Edinburgh after an Aberdeen concert. "I was conducting and my wife was the soloist. We desperately needed to catch up on some sleep as there was another performance the following day. Under normal circumstances Marjory was such great company, and we knew she would insist on talking all the way back. We promised a large bottle of brandy as a price for her silence. It was a challenge, but despite the odd attempt to whisper, she got the brandy."
Glennie, who performed James MacMillan's percussion concerto Veni, Veni Emanuel with the orchestra and became its vice-president, considered Dougal a "tour de force", adding: "Without her vision, perseverance and belief the EYO would not be where it is today or have given the thousands of youngsters the invaluable, long-lasting experience of their lives".
"Her contribution was absolutely immense and EYO became a huge focal point of her life and energy," says Garry Walker, the newly appointed music director of Opera North, who played cello with EYO as a teenager, returning later as a guest conductor. "The fact that a city youth orchestra could perform difficult works such as The Rite of Spring, Mahler 1 or Veni Veni Emanuel to a very high standard was entirely due to her drive, vision and organisation," he adds.
Similar thoughts from Colin Currie, who recalls that "she had limitless time and candour for the young musicians, and sought the highest artistic ideals on their behalf".
Dougal was born in Eyemouth in the Scottish Borders in 1943. She settled in Edinburgh with her husband Richard, a lecturer at Edinburgh University, where she pursued an early career as a learning support teacher at primary schools in Sciennes, Tollcross and South Morningside during the 1970s and '80s.
Her love of music – she played the piano – led to her enthusiasm for setting up recorder groups and other ensembles in schools. She encouraged her own children to play musical instruments, which led to their involvement in the EYO. When the opportunity to manage the orchestra presented itself, Dougal took early retirement from teaching.
From that point, says EYO chairman David Elliott, "there were two things that truly mattered in Marjory's life – her family and the EYO family".
"She cared passionately about every individual," says daughter Fiona. "If children couldn't afford the fees, she'd say 'we'll find the money'." She was a strong Labour Party member all her life, believing youngsters from all walks of life should get the same opportunities."
With the EYO, many of them saw parts of the world and worked under musical personalities they might only have dreamed of. On a 2003 Baltic Tour that sported soloists Tommy Smith and Evelyn Glennie, and featured a specially commissioned work by Eddie McGuire, the Estonian leg was conducted by RSNO conductor emeritus Neeme Järvi.
In a 50th Anniversary gala concert at the Usher Hall in 2013, jointly conducted by Runnicles and Walker, the orchestra fielded 135 players in music by Wagner, Elgar, MacMillan and Beethoven.
Dougal's decision to retire in 2017 was largely so she could spend more time with her family, particularly her two grandchildren. Yet she remained a part of the orchestra, serving as its vice-president. Dougal died peacefully in hospital after a short illness, surrounded by her close family.
She is survived by husband Richard, daughter Fiona, son Ian and granddaughters Lilah and Daisy.