Obituary: Marilyn Imrie, radio drama producer and theatre director
Marilyn Imrie, producer and director. Born: 20 November, 1947 in Markinch, Fife. Died: 21 August, 2020 in Edinburgh, aged 72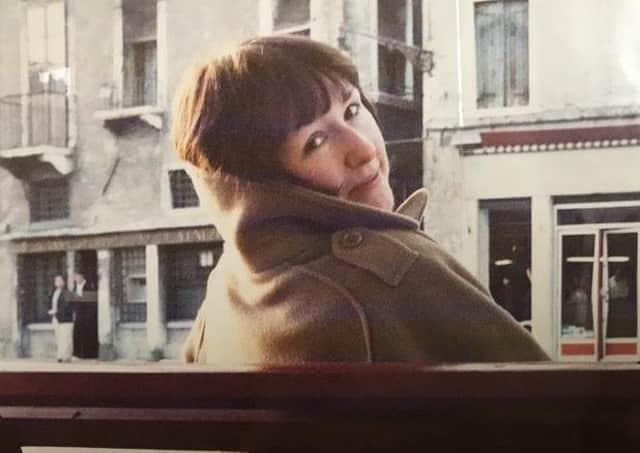 Marilyn Imrie has died at the age of 72
MARILYN IMRIE, who has died in Edinburgh after being diagnosed with motor neurone disease earlier this year, was one of Britain's great producers of radio drama, and a woman's whose warm, brilliant and all-embracing creative spirit also took her far beyond the medium in which she first built her career, into theatre and television, and into a lifelong commitment to nurturing and encouraging creative talent wherever she found it.
In recent years, Marilyn Imrie was probably best known for Radio 4 productions including John Mortimer's Rumpole Of The Bailey, starring Benedict Cumberbatch, and her remarkable series of 23 Stanley Baxter Playhouse episodes, featuring superb comic performances from the 94-year-old Scottish variety legend. Yet these represented only a small part of a career during which Marilyn Imrie also directed many major classic serials for BBC Radio 4. She commissioned and produced hundreds of hours of new drama for BBC Radio Scotland and other networks, and picked up rafts of awards for both radio and occasional television work, in Scotland and beyond.
In theatre, her last main-stage production in Scotland was a powerful and deeply moving production of Alan Ayckbourn's Woman In Mind, at Dundee Rep in 2013; and between 2004 and 2019, she directed at least 16 lunchtime shows for A Play, A Pie And A Pint in Glasgow, including work by Annie Caulfield, Alma Cullen, and Marilyn's husband, James Runcie
Marilyn Imrie was born in Markinch in 1947, the middle of three children of John Imrie, a Fife man who had worked at Bletchley Park during the war, and his wife Iris, a nurse from Kent. At Buckhaven High in the 1960s, both Marilyn and her sister Susie formed a folk band, The Imries, and soon became well known around the folk scene in Fife and beyond; James Runcie says that Marilyn's background as a singer was obvious both in her beautiful speaking voice, and in her work as a drama director, in her pitch-perfect ear for the rhythm and shape of a performance. After she left school, Marilyn headed to Leicester University; and then to postgraduate teacher training at Jordanhill in Glasgow.
As a folk singer, she already had connections in the music scene; and after meeting fellow-student Bill Paterson one day in a Jordanhill canteen queue, she rapidly expanded her circle of friends to include the whole generation of young theatre-makers who, within a couple of years, would fire up Scotland's 1970s theatre revival with their iconic 1972 Great Northern Welly Boot Show, with design by John Byrne, and starring Billy Connolly, Bill Paterson, Alex Norton, John Bett and burly young actor-director Kenny Ireland. Marilyn and Kenny Ireland were married in 1971; he worked in various theatres around Scotland before becoming director of the Young Lyceum, and she taught in schools in Fife and Edinburgh.
The major turning-point in Marilyn's career came in the mid 1970s, when, as Marilyn Ireland, she moved into schools broadcasting, joining the BBC in Edinburgh, and producing a range of educational programmes including short dramas; and within a few years, she was promoted to seeking out writers for a new BBC Radio Scotland drama initiative.
"She just turned up at my flat in Sciennes," says Bill Paterson, who had become a lifelong friend. "She was just always so direct, and so vibrant." Marilyn was looking for a play to produce, and Paterson gave her "a great heap of notes" by John Byrne, with the title F.S. McDade – A Literary Bent. "Marilyn took hold of it, got John to cut it down for radio, and it became John Byrne's first play, Writer's Cramp," says Paterson. "And I don't think John would ever have become a playwright, if it hadn't been for Marilyn."
It was a story that would repeat itself scores of times over the next four decades, as Marilyn Imrie sought out artists to work with her across radio, television and theatre. She and Kenny Ireland divorced in the mid-1970s; Marilyn began a relationship with BBC journalist Ian Kellagher, and in 1978 gave birth to their daughter Rosie Kellagher, now an Edinburgh-based theatre director and dramaturg.
In the 1980s, as Marilyn's BBC career went from strength to strength, James Runcie – the son of the then Archbishop of Canterbury, and 12 years Marilyn's junior – arrived at the BBC in Edinburgh as a trainee; the two fell in love, and were married in 1985. The family moved south to St. Albans, as Marilyn took up the challenge of directing and editing Radio 4's new daily soap-opera, Citizens; and Marilyn and James's daughter Charlotte Runcie, now a successful writer, was born in 1989.
Marilyn Imrie had always wanted to return to Scotland; and in the early 2000s, she and James returned to Edinburgh, increasingly dividing their time between Edinburgh and London. According to their daughter Rosie Kellagher, it was a shared sense of creative restlessness that made their partnership work so well. "They were both always looking for the next thing, the next exciting project," she says. "They were always on the move, physically and creatively."
In Edinburgh, Marilyn Imrie became Chair of the Board of Scotland's woman-led theatre company, Stellar Quines. Jemima Levick, the company's artistic director, describes her as "just impossibly generous" in her support for other artists; and like everyone who has ever worked with Marilyn Imrie, she describes her unique combination of warmth, kindness, creative energy, and unswerving, steely strength.
When Marilyn Imrie stepped down from the Stellar Quines board in 2016, it was in part to spend more time with her family, including her much-loved grandchild, Charlotte Runcie's daughter Bea, born in 2017. Yet Marilyn Imrie was still very much in the middle of her working life as a radio and theatre director when illness struck, bringing a sudden end to a career whose impact on the lives of hundreds of artists across Britain, and on Scotland's creative scene as a whole, was truly incalculable.
Marilyn is survived by her husband James, her daughters Rosie and Charlotte, her grand-daughter Bea, and her sister Susie and brother Sandford; and also by thousands whose lives were touched and transformed both by her work, and by the extraordinary presence of a woman who, from her early days in Fife to the very end, led a life driven by creativity, generosity, strength and love, and was profoundly loved in return.
The family have asked that donations in memory of Marilyn Imrie be made to MND Scotland, at mndscotland.org.uk
Want to join the conversation? Please or to comment on this article.