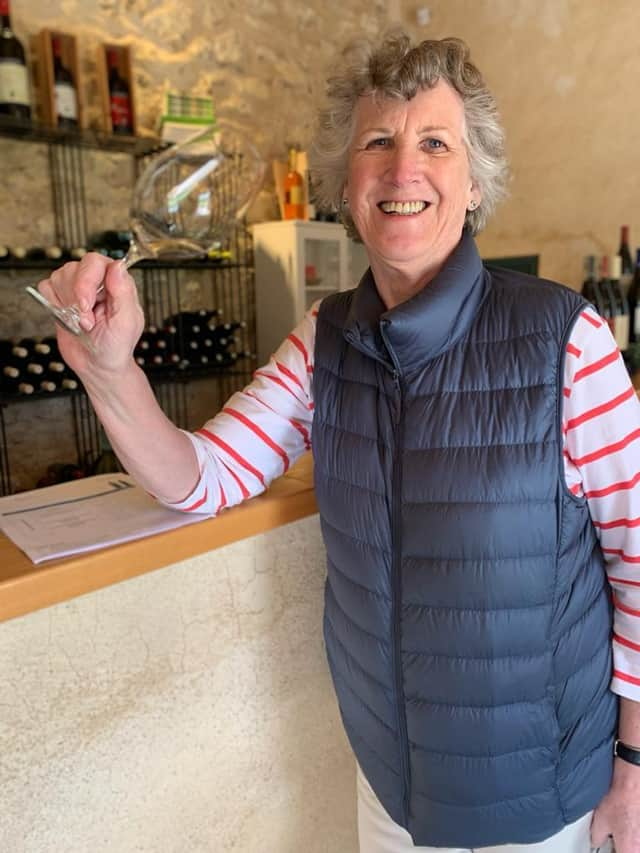 Henrietta Fergusson, a first-class Scottish hotelier with a passion for life and people, passed away this month after a brief struggle with cancer.
Henrietta was raised as a daughter of the Manse, although she was born on a farm in The Rhins of Galloway.
Her parents were both members of long-established and neighbouring Ayrshire families: Simon Fergusson (1907-1982) was born at Kilkerran in Dailly, and Auriole Hughes-Onslow (1919-2019) hailed from Barr in the Stinchar valley.
Simon, recently retired from the army, tried his hand, unsuccessfully, at dairy farming before becoming, aged 48, a Church of Scotland minister.
For 20 years he served as minister in Barr, the village where his wife had been born and where her family still lived.
Henrietta was educated at Wellington in Ayr and, later, at Esdaile School in Edinburgh.
When the 17-year-old Henrietta Fergusson applied for a summer job in a Highland hotel, she had no idea that she was about to embark on a lifelong career in hospitality.
It was 1969 and she had just been sacked from her job as a personal assistant in London – a job at which, by her own admission, she "did not excel" – when her eye was caught by an advertisement for summer staff at the Clachaig Inn in Glencoe.
She seemed a suitable candidate and was duly offered the post.
That proved to be only half the process, however, for the Clachaig's owner, Rory MacDonald, said he was then rigorously vetted by Henrietta's father to ensure that he was a suitable employer.
Henrietta and the MacDonald family became firm friends and Henrietta, with her sense of fun and her fine singing voice, fitted right in and entered into the spirit of the Clachaig, surrounded by climbers, folk musicians and local customers.
After several seasons at the Clachaig, Henrietta went on to hone her skills in the hospitality sector around the country and brought her sense of warmth, style and attention to detail to many fine hotels including Greywalls in East Lothian, Bovey Castle in Devon and Skibo Castle in Sutherland.
As Skibo's Membership Secretary, Henrietta was responsible for coordinating the arrangements for the wedding of pop star Madonna to film director Guy Ritchie, going so far as to lend her woollen Fergusson sash to guest Trudie Styler.
A few weeks later a new one appeared in the post. The actress had pinned a plaid broach through the fabric and, thinking that Henrietta would be horrified by the holes, had commissioned a replacement.
After managing hotels for others for many years, in 2007 and with the financial backing of friends, Henrietta bought an 11-bedroom hotel near Pitlochry, where she could, at last, put her own ideas into practice.
She proved to be an outstanding hotelier. A strong character who knew her mind and was not slow to express an opinion, within a few years she had transformed Killiecrankie House into one of Scotland's leading small hotels, creating a cosy and welcoming haven where the comfort of her guests was the primary concern.
Together with the Head Chef, Mark Easton, Henrietta's focus was on excellent food and wine, an attitude which gained them many prestigious awards from the industry, including The Good Hotel Guide's Scottish Hotel of the Year in 2011.
She took great satisfaction from the friendships she developed with guests and former members of staff, many of whom have paid tribute following her death, citing her sense of adventure and fun, her loyalty, discretion, generosity and kindness. Killiecrankie House Hotel's general manager Calum Robertson described Henrietta as "an inspirational mentor and friend, who treated every guest the same and refused to let standards slip".
Adrienne Eastwood, who worked with Henrietta at Skibo, said: "She was my endless, common sense, no nonsense yet kindest of mentors and a true friend. She wasn't much older, but was a million years wiser."
And Susan Brown, Minister of Dornoch Cathedral, added: "Henrietta was an absolute gem. A million dollars of unassuming, clever, kindly humanity. Real. Down to earth. Fun. Sincere."
In January when Henrietta was diagnosed with pancreatic cancer, she stepped back from the day-to-day running of the business, although she never lost her interest in the hotel, its staff and its guests.
She died at home in Killiecrankie on 1 October, surrounded by her family and friends.
Henrietta was one of four children. The eldest sibling, Charity, died in 1950, Alex – Sir Alex Fergusson, the former Presiding Officer in the Scottish Parliament – died in 2018. She is survived by her younger brother, John.