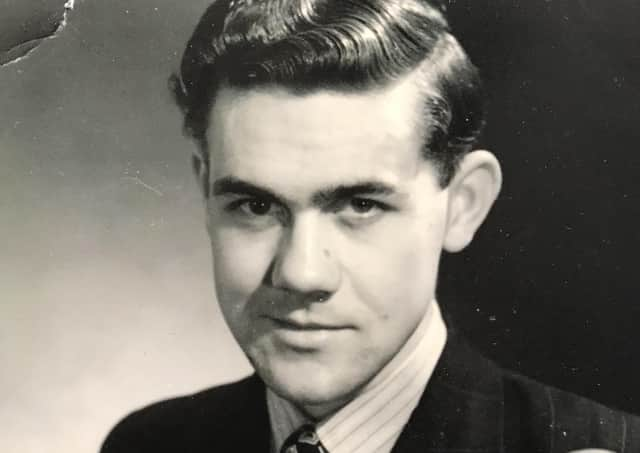 Doug Carnegie
Doug Carnegie, who earned a top UK press award for his coverage of a major hotel explosion in Aberdeen in which six people lost their lives, died in a care home in Aberdeen, just days short of his 89th birthday.
A softly spoken, gentle-natured fellow, Doug grew up in Invergowrie in Angus, and began his lifetime career in the media in 1948, aged 17, at DC Thomson's giant newspaper plant in Dundee, where his father already worked in the printing division. Moving into national newspapers, in 1961, he joined the Scottish Daily Mail, covering the West of Scotland from a base in Ayr for ten years, subsequently crossing the Irish Sea for a three-year spell on the staff of the Belfast Telegraph. It was a grim news photographer's beat , capturing many searing images in the bitterly fought conflict between republicans and unionists in the province.
It was a much quieter arena he discovered on moving to Aberdeen in 1971 to join the Evening Express, although it was also the era when exciting, lucrative finds of oil and gas in the North Sea lead to Aberdeen being christened the "Energy Capital of Europe". Doug was to remain as a senior photographer with the Evening Express until he retired in 1996 – just two years short of 50 years in journalism.
His leading UK press award was earned when he was the first press photographer on the scene, not far from his home, of the aftermath of a horrific gas explosion at the Royal Darroch Hotel in Cults, near Aberdeen, in October 1983 in which six people died in an explosion and blaze which engulfed the three-storey hotel. His stark images from that tragedy led to him to winning the title of UK Provincial Photographer of the Year for 1984, which meant an exciting trip to London to receive his award.
It was also an exciting time on the soccer front in the Granite City, with Aberdeen FC enjoying an unparalleled run of success on the domestic front in the 1980s, and also in Europe, culminating in defeating the mighty Real Madrid 2-1 in Gothenburg to win the European Cup Winners Cup, and subsequently the European Super Cup by beating European champions FC Hamburg. The club was led by the ebullient and winning Alex Ferguson, later to be knighted as manager of Manchester United, with whom Doug had an excellent working relationship.
Away from the demanding world of journalism, Doug was very much a family man. He had married his wife, Rita, in Dundee in 1957, both great enthusiasts of dancing in the city's local dance halls. They were blessed with three children – Derek, Audrey and Gillian. Rita, now 84, explained: "We would have been married 63 years on 1 June. Many of the sympathy cards which I have received have remarked on how Doug was so really helpful and kind to all the young photographers at Aberdeen Journals. He much enjoyed his job, its variety and he knew so many people."
A fall at his home in Cults last November led to Doug moving into the Kingswells Care Home, where he passed away peacefully on 25 April, sadly caught up in an outbreak of Covid-19 which claimed the lives of another five residents. His funeral, with just his close family as mourners due to the coronavirus restrictions, was conducted by a celebrant at Baldarroch Crematorium on 7 May.
His daughter Audrey said Doug had learned he was going to be a great-grandfather to twins in March, with granddaughter Laura breaking to him her splendid news.
Audrey explained: "He was a fine family man and a big kid at heart. He was great with us as children and would always have us away on caravan holidays.
"He was a very good father and grandfather and always did things his way. He was a one-off."
Doug will be remembered by the citizens of Aberdeen as a genial, courteous man who went about his business in a quiet, unspectacular but very productive manner – much helped by his attributes as an innate people person.
He will be remembered by his journalistic peers as an ultra-friendly, fiercely loyal, unpretentious colleague –always helpful, always kind, always sociable, and, in all respects, a true gentleman.