Obituary: Don Macgregor, Scottish Olympic marathon runner with a unique style
Donald Forbes Macgregor, Olympian marathon runner. Born: 23 July 1939 in Prestonpans, East Lothian. Died: 3 June 2020 in St Andrews, aged 80.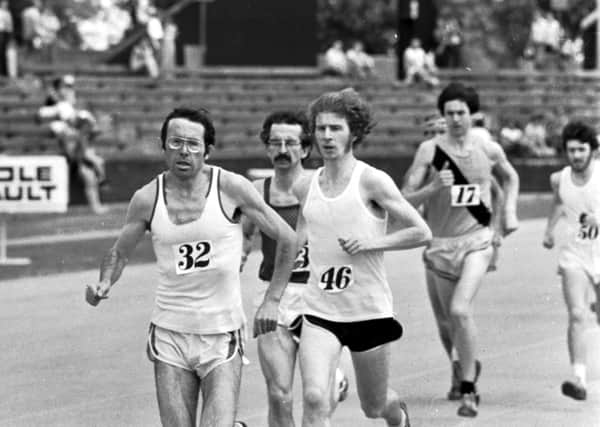 He may have looked ungainly when he ran, with his head tilted on one side and his legs having a unique chopping style, but Don Macgregor's determined running made him one of the best endurance athletes this country has ever known. Up until 2016 when three Scots took part in the Rio Olympic marathon, only eight Scottish male athletes had run in the previous 100 years of Olympic marathons, with Don's participation in the 1972 Munich games being the most recent.
On the starting line in those Games, Don's best time rated him as only the 35th fastest out of the 77 best endurance runners in the world but as the race came to a conclusion, the bespectacled Scot with his head tilted to the left and with what has been described as "one of the most unusual running styles" was in sixth place.
Recalling the event much later in his own self-deprecating way, Don stated that because he was so pleased to finish in the top ten, he did not concentrate as much as he should have during the last lap in the stadium. Despite this lapse in concentration, he still ended up in seventh place in a time of 2 hours, 16 minutes, 34 seconds. To give a perspective on the quality of that run, almost 50 years later, only four Scottish marathon runners broke the 2 hours 20 minutes mark last year.
The Munich race was not a singular achievement for Don as, over a two-decades-long career at the top of the sport, he ran an incredible 51 marathons, finishing the gruelling 26-mile plus event in less than 2 hours 20 minutes in almost half of them – a truly impressive achievement.
In addition to his Munich performance, Don competed in two Commonwealth Games. First in 1970 in Edinburgh where he was eighth, and four years later in Christchurch, where he came in sixth and set his best marathon time of 2 hours, 14 minutes and 15 seconds. Almost half a century on, that time still ranks him 13th in the Scottish all-time marathon list.
His long build-up to the top began when he finished 3rd in the 1967 AAA Championships in a medal clean sweep by the Scots led by Jim Alder and then Alistair Wood.
His reward was a first British vest at the Košice Marathon in Czechoslovakia in 1967. Further British vests would follow in 1968 at the Karl-Marx-Stadt in the GDR, where he finished 5th, and in 1969, again at Košice, where he finished 2nd.
More than a decade on from Munich in 1983 when mass participation in marathon running took off, he won the first Dundee marathon when he was 42 years old in a time of 2:17:24. To this day that is the fifth fastest marathon by anyone over 40 in the UK.
In his early running career he was a valued member of Edinburgh Southern Harriers, but when his work as a modern language teacher took him to St Andrews, he wore the Fife Athletic Club vest. While Don was a marathon specialist, he was no slouch at other distances. He was the Scottish 6 miles track champion in 1965 and the 10 miles track champion the following year. He also represented Scotland at the World Cross Country Championships in both 1967 and 1969.
He became a world record holder in most unusual circumstances as during an attempt on the longest distance run in two hours, he broke the record for 35,000 metres. It is a rarely run distance, but a world record is a world record.
In his autobiography, Running My Life, Don would claim he had little natural talent but that says more about his modesty than it does reality.
He broke the five minute mile mark while at Daniel Stewarts in Edinburgh and went on to be a valued member of St Andrews University Cross Country team. His training included covering up to 100 miles per week. His diaries for 1972, the Olympic year, tallied up 5,000 miles pounded out in training. But his training plans were more subtle than just hammering out mile after mile. He was greatly influenced by New Zealand coach, Arthur Lydiard. who advocated periods working on differing aspects of developing a runner's abilities. A major part of this was building in rest and recovery and it is perhaps testimony to Don's remarkable longevity at the top, where he had a 21–year span (1965-1986) between his first and last Scottish medals.
Don was also a shrewd observer of the training methods of both his colleagues and competitors. At the end of his International career he looked for opportunities to contribute to the community. Firstly, he helped establish an athletic club in St Andrews and then helped pull other clubs in the area into Fife AC in 1975. The new Fife AC got off to a good start when other athletes in the local area saw that Don, an Olympic runner, would be a competing member. He also became involved in the hierarchy of athletics, serving as President of the Scottish Cross Country Union in 1980-81. Later that decade, knowing Don to be an excellent orator, he was asked to be the main guest speaker at their Centenary dinner.
With a massive rise in interest in marathons, Don wrote a training manual for beginners and many good club athletes in the area benefited from knowledge gleaned from it.
His autobiography demonstrated the dry sense of humour that was always tinged with gentle irony and satire. It is also a name-dropper's paradise including gems such as "ran with Ron Clarke today" and "I said to Brendan [Foster] and Ronnie [Hill]".
He married Kim and they had three children, Rosie, Mikey and Tommy, and more recently grandchildren, of whom he was extremely proud.
In 1999 he was one of the coaching team that went on to produce a number of athletes who progressed to represent their country. As a brilliant mimic he would regale the training group with tales of the greats, keeping the sessions much more enjoyable than they would have been had they been all about running.
Pupils studying German at Madras College were also greatly impressed by his unorthodox approach to teaching. One of his routines involved standing on a desk while performing, with actions, "My Hat It Has Three Corners" both in German and in English.
Stepping in to serve his community, he became chairman of St Andrews Community Council. This position gave Don, who was a most unconfrontational man, a very awkward moment as, in 2005, when the Open golf championship was held in St Andrews, someone proposed awarding Jack Nicklaus the freedom of the town.
This required unanimity on the Community Council, which did not happen, leaving Don, a big supporter of the proposal, having to use all his diplomatic skills to explain why the legendary golfer could not shepherd his sheep through the West Port.
Later, when Don first stood for North East Fife District Council, he would claim his success in the ballot box was due to the hundreds of parents who knew him through teaching their children.
He served two ten-year stints on the local authority, with his second spell coming after he retired from teaching. Even though he did not golf, he was asked to serve as a Trustee on the Links Trust.
Don was a kind man. He was a good man and he had many, many friends both in the world of athletics and in his local community. When asked recently if he was proud of his achievements, he replied quietly: "Of course, wouldn't you be?"
Comments
 0 comments
Want to join the conversation? Please or to comment on this article.