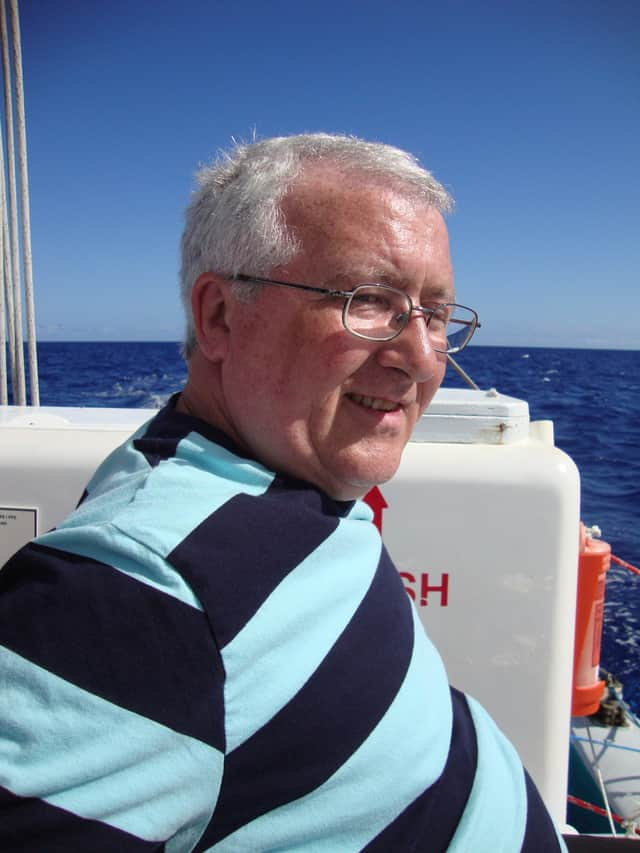 David Harlick
Not many newspaper readers are aware that somewhere in that newspaper's office, there is someone called a Paper Planner whose task it is to ensure all the expensive display advertisements are placed around the editorial content and each is given its position of prominence.
Such a person was David Harlick, whose work was crucial to the presentation of the newspaper and who liaised with advertising managers, supplement editors and the editor.
David attended James Gillespie's Boys Junior School, became a popular pupil at the Royal High and upon graduating from there he won an interview at The Scotsman, then based at Edinburgh's North Bridge, where he remained for the rest of his working life – an amazing, happy 43 years. This also included working with the other titles owned at that time by Lord Thomson of Fleet and, latterly, other owners.
As a small child, due to an illness, David Harlick lost the sight of one eye but few people ever realised this as behind his spectacles, the good eye was always twinkling and life went on as normal.
A Page Planner in a newspaper has to have a sense of humour and an ability to deal with a deadline. It also helps if that person takes great pride in their work and has an ethos that they should never let anyone down. David had a droll sense of humour and a dedication to duty which served the business well.
Not only did the young David work normal hours at The Scotsman, he also had a couple of part-time jobs.
One just happened to be bringing in the newspapers at a local newsagent's from 6am until 8am on a daily basis, and working behind the bar at a hostelry called The Grey Horse in Dalkeith Road, Edinburgh, where he met the love of his life, Elizabeth, who also worked there. The part-time incomes helped support their family when daughters Linsey and Claire came along. While keeping busy, David managed to find time to play golf with The Scotsman team and won several trophies. He was also a dedicated Hearts fan and took his daughters to watch some of their greatest games.
While to some his life may have seemed pretty ordinary, there were special highlights, such as when oldest daughter Linsey graduated from university and became a private client solicitor, and when youngest daughter Claire became an expect bartender at The Grey Horse, winning the prestigious Scottish Bartender of the Year award which took her to New Zealand, where she subsequently was invited to stay, and chose to live.
Then there was a 40th wedding anniversary celebration in June which had been preceded some years earlier by a dream holiday celebrating the wedding of daughter Linsey, who chose to get married in Hawaii.
David would have agreed the birth of his daughters, and eventually granddaughter Hayden and her brother Elijah, made his life complete.
He was also one of those people who call themselves Trekkies or Trekkers – an avid Star Trek fan, as well as someone who loved reading stories about "The Mob", perhaps surprising in such an eminently respectable gentleman. Indeed, his enjoyment of gangster tales could well be why he favoured cafe creme cigars, smoked in the office back when such things were permissable – his colleagues were known to have enjoyed the aroma.
Thus, for 43 years David gained the respect and affection of every single colleague who crossed his path.
Indeed, at his retirement presentation, a senior executive felt obligated to state that he had not been able to find one person who did not like David and that the man himself had never been heard to say one derogatory work against anyone.
David was, quite simply, the chap everyone liked.
He is survived by wife Liz, brother Ian, daughters Linsey and Claire and grandchildren Hayden and Elijah.