Obituaries: William Friedkin, Oscar-winning director of The French Connection and The Exorcist
​William Friedkin, film director. Born: 29 August 1935 in Chicago. Died: 7 August 2023 in Los Angeles, aged 87.
Part of a golden generation of Hollywood film-makers in the 1970s, William Friedkin won the Oscar for best director for The French Connection and then followed it up with a film that has been hailed by critic Mark Kermode as the best film of all time – The Exorcist.
It was the decade of The Godfather, Jaws and Star Wars when a new wave of directors reinvigorated Hollywood and were basically given free rein and massive budgets on future projects.
The French Connection was a thriller shot in an almost documentary style, with a hint of the French nouvelle vague, elements of cinema-verite and moral ambiguity. The Exorcist could not have been more different, an intense drama, taking religious horror to a new level of intensity.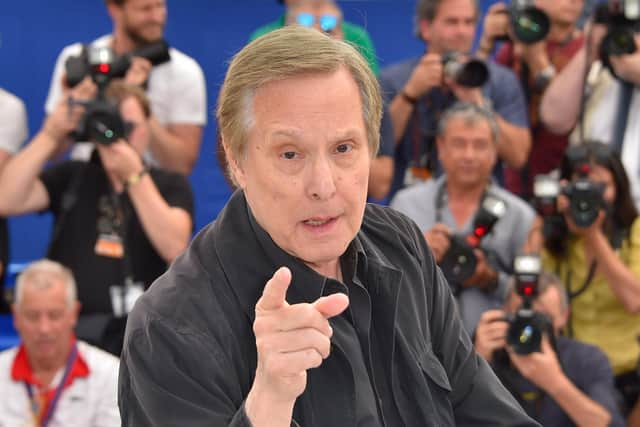 Some branded The Exorcist exploitative. Many were revolted by its graphic depiction of a girl seemingly possessed by a demon. Some fainted. But audiences flocked to see it, where they could. It was banned by a few local councils in Britain and later banned on video throughout the UK for a decade.
Friedkin was nicknamed Hurricane Billy for the irascible character and violent energy he brought to a film set. He seemingly bullied his young star Linda Blair's performance out of her and at one point slapped a real priest to get the required emotion from him on screen.
It looked as if Friedkin had the golden touch and might turn his hand to anything. But he came undone with his very next movie. Sorcerer sounded like a magical adventure. It was in fact a big-budget remake of the French thriller The Wages of Fear. It flopped badly and cost Universal and Paramount a fortune.
Other new directors, including Steven Spielberg, bounced back after a flop, but Friedkin never made another film that came anywhere near the commercial or critical success of The French Connection and The Exorcist.
He seemed to stumble from film to film, looking for another blockbuster, just as he stumbled from famous wife to famous wife, looking for happiness – Jeanne Moreau in the 1970s, Lesley-Anne Down and Kelly Lange in the 1980s and finally after three divorces Sherry Lansing, former Paramount studio boss, from the 1990s onwards.
After Sorcerer he had a few more modest hits. He provoked considerable controversy with the 1980 film Cruising, in which cop Al Pacino goes undercover in gay bars looking for a serial killer. And he hit rock bottom a decade later with another demonic thriller called The Guardian, featuring a homicidal tree.
After that he drifted into smaller independent movies, later lamenting what he saw as a loss of nerve and ambition by the Hollywood studios.
I met him in 2012 when he came to the Edinburgh Film Festival with his latest film Killer Joe, the story of a blue-collar family who hire a policeman to kill the estranged mother. Made outside the Hollywood studio system, it ran into censorship problems in the US because of sex and violence and never found much of an audience.
"What they send over here from America, for the most part, it's comic books and video games as films," he said. "Audiences are anaesthetised when they're watching thousands of people get destroyed by a Hulk or a massive attack from outer space.
"The Exorcist couldn't be made today the way I made it, where it would be believable… The scene in The Exorcist where this 12-year-old girl masturbates with a crucifix – you couldn't put that on film today."
As the girl possessed by a demon, Linda Blair speaks with a voice so deep that it seems to have rumbled up from the depths of Hell and in one scene her character's head turns through 360 degrees. Although branded by some as sensationalist, Friedkin claimed the head of the Jesuit order believed it to be an accurate depiction of possession and exorcism and screened the film for other priests.
The son of Jewish immigrants from Ukraine, William David Friedkin was born 1935 in Chicago, where his father was a men's clothing salesman and his mother was a nurse. She lost an eye in a freak accident with a surgical instrument.
Friedkin showed more ability at sport than academic subjects and began working in television at 16, in the mail room, before eventually graduating to directing. He made an impact with a documentary about a black inmate on Death Row, throwing doubt on his confession.
He got to meet one of his heroes when he directed an instalment of The Alfred Hitchcock Hour, later recalling his disappointment that the only communication between them was a reprimand from Hitchcock for not wearing a tie.
His first feature film was Good Times, a comedy starring Sonny and Cher, his second an adaptation of Harold Pinter's The Birthday Party. The French Connection was his fifth feature film and was not considered an awards contender or likely box-office smash.
Gene Hackman as the unkempt racist detective Popeye Doyle was foisted upon Friedkin against his will. The two did not get on, though Friedkin later argued that he would deliberately wind Hackman up, suggesting that he give up acting, in order to elicit the anger that he wanted from him.
The film won Oscars for best picture, director and actor and is notable for a lengthy chase in which a car tries to keep up with an overhead train, scattering trash cans as it goes. It was done without CGI and indeed without permission.
"We went 26 city blocks, right through big city traffic, at 90 miles an hour, to film that scene," Friedkin said. "We could never have gotten permission to do what I did and nothing like that has been done since. Nor would I do it again… But do I think that the scene is effective? Yes, I think it is."
Friedkin saw Hitchcock again when he picked up an award for the film from the Directors Guild of America. "I had a rented tux and one of those snap-on bow ties," he said. "I snapped my tie at him and said, 'How do you like the tie now, Hitch?' He just stared at me. He didn't remember at all, but of course I did."
Friedkin wrote in his autobiography that he was the embodiment of both arrogance and insecurity. He is survived by his fourth wife Sherry Lansing, a son from his second marriage and a son from another relationship.
If you would like to submit an obituary (800-1000 words preferred, with jpeg image), or have a suggestion for a subject, contact [email protected]