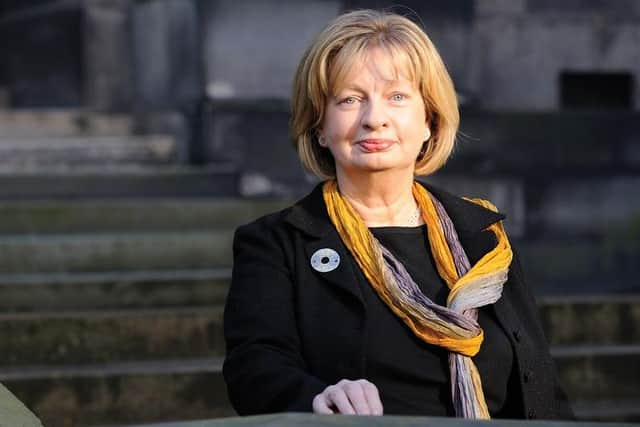 Kath M Melia was an outstanding embodiment of nursing research and teaching in the United Kingdom: compassion, diversity and inclusion, evidence-based work, innovation, interdisciplinarity, person-centredness, respect and dignity, social justice and sustainability were the values she represented with the aim of meeting the local and global needs of student nurses in the Department of Nursing Studies, in order to enable them to offer high quality research and teaching within their respective contexts at home.
After starting her clinical nursing career on a cardiology ward at the Royal Infirmary in Edinburgh, followed by 40 years of academic work at the University of Edinburgh in several positions, Kath left this world as Professor Emerita.
Kath advocated for undergraduate and postgraduate programmes in the Department of Nursing Studies with remarkable moral courage and was also the first director of the current School of Health in Social Science at the University of Edinburgh, a position she held for five years.
As a sociologist and nursing academic, Kath knew how to make Grounded Theory by Glaser & Strauss (1967) the methodological guideline for nursing research among her postgraduate students.
Being a close acquaintance of Anselm Strauss she published extensively on Grounded Theory and its further developments.
Kath was well aware that she would not always be met with approval in the academic world; she may also have been criticised for this by various groups of scientists. In retrospect, though, this pursuit of qualitative research has proven to be a benefit to British as well as German-speaking nursing students.
Moreover, Kath's study on "Learning & Working" (1987) on the professional socialisation of nursing students provided valuable information that is still relevant today, especially for nursing education in the German-speaking countries.
This ethnographic research was conducted at a time when professional nursing in the UK was facing a shortage of qualified nursing staff and a simultaneous decline in potential applicants.
Furthermore, the transfer of nursing education to the tertiary sector of the educational landscape and the academisation of nursing were intensively discussed. All of this shows parallels to the current situation in German-speaking countries, which makes Kath's research still highly relevant today.
Beyond nursing education, Kath was committed to ethics in nursing and health care. Related publications with different foci, such as intensive care, are classics today and some of them are already in their 5th edition.
As an author and supervisor, she was always open to better arguments and ideas. Kath was a sure ally in nursing studies – she was always accommodating and generous, courageous and solid.
For me as her Ph.D. student in the 1990s, Kath became and remained not only a promoter but also a companion for nursing studies. You could always rely on her word.
She passed away at home in Edinburgh, Scotland on 25 October 2022.
If you would like to submit an obituary (800-1000 words preferred, with jpeg image), or have a suggestion for a subject, contact [email protected]