Obituaries: Duncan Wilson, highly respected Metropolitan Police detective
Duncan Wilson had two career ambitions – to go into the church or join the police. When a local minister informed him that all good ministers had previously been policemen, his decision was made.
Having grown up in Fraserburgh, he chose not to join his area force, Scottish North Eastern Counties Constabulary, but to head south to the Metropolitan Police in search of better promotion prospects.
It was an astute move and took the Aberdeenshire youngster from armed guard on the steps of 10 Downing Street, to Detective Chief Inspector tackling gun crime and a prolific serial sex attacker, cold case cracker and adviser to television cop show The Bill.
Along the way he helped to draw up police domestic violence guidelines, handled security for the London court appearance of Chile's General Pinochet and appeared on the BBC's Crimewatch and The Real Cracker documentary series. His 74 years were also crammed with other activities from learning to fly to water skiing and breeding hamsters.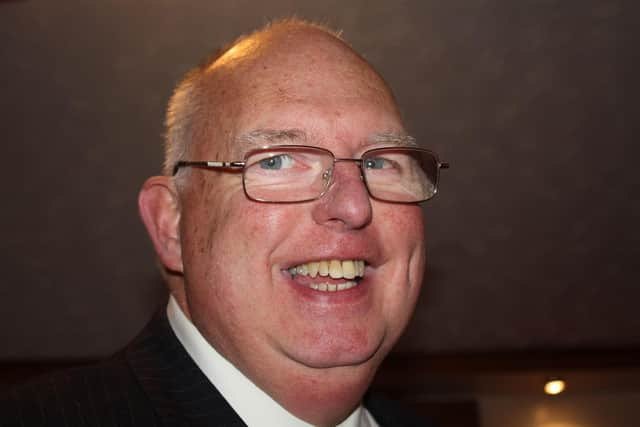 Always known as Duncan, he was the son of Bob and Hilda Wilson who ran a newsagents in Fraserburgh's High Street. Educated at Fraserburgh Primary and Central Schools before attending Fraserburgh Academy, he also worked in the shop from time to time.
On leaving school he gained a general degree at Aberdeen University specialising in Sociology and Psychology. During the summer holidays he drove ambulances for the Scottish Ambulance Service and witnessed police officers as the first responders on the scene of accidents and other incidents.
After joining the Metropolitan Police he served at Westminster's Canon Row police station from 1973 until being promoted to sergeant a few years later. His duties included manning the front door of 10 Downing Street for Prime Ministers Ted Heath, Harold Wilson and Jim Callaghan and during visits by dignitaries including the late Queen.
Rising through the ranks, he led and orchestrated the response to many murders and serious offences while on the South East Major Enquiry Team. He worked on Operation Trident, an initiative tackling black killings and gun crime, he led the initial enquiry for Operation Minstead, the hunt for a vicious serial attacker targeting elderly women and brought to justice a man who shot a pregnant mother in a road rage incident. In another case he travelled to Jamaica to track down a suspected murderer who had changed his identity. The culprit was later extradited and jailed for life at the Old Bailey
The most high-profile case he solved was the horrific murder of Isabelle Lewis, dismembered by her neighbour in Surrey in 1998. She was shot, stabbed, decapitated and mutilated, a cross carved into her forehead and her body parts scattered over a golf course.
Wilson, a fastidious and highly-respected detective, always deeply conscious of the plight of victims and their families, ensuring they were supported during investigations and regularly visiting families in person. He also helped to shape the domestic violence guidelines, collaborating with Dame Sandra Horley, then the CEO of domestic abuse organisation Refuge, was involved in Child Protection issues and worked in Police Complaints.
At New Scotland Yard he was responsible for security issues at the opening of the Globe Theatre, at the Epson Derby, Biggin Hill Air Fair and during the Belmarsh Court appearance of Chile's former military dictator General Augusto Pinochet for extradition proceedings.
He spent 31 years in The Met, appeared in the 2001 series The Real Cracker and retired in 2004, only to return the following day in a civilian role to continue his work as a homicide review officer on cold cases.
In 2009 he and his wife Alison set up their own company LD Consulting – Live Your Dreams. He had previously given much of his own time to mentoring others to join the police service. When a friend suggested he might charge for all that advice and support, the idea took hold. He gained immense pleasure from witnessing his students grow in confidence and realise their dreams. He helped them improve their interview techniques and presentation skills and to succeed in careers from police work to teaching, psychotherapy and flying.
Wilson himself had always wanted to learn to fly and long been obsessed with collecting aviation memorabilia. He gained his wings at the age of 55 and flew from Biggin Hill where he was part of the Met's flying club.
He also enjoyed public speaking and was chosen to attend the Cognac Film Festival to judge the best police/crime film, taking on the task of announcing the result in French.
Wilson, who lived in Bromely and retired for the second time in 2016, was a man of many interests – shooting, table tennis, squash, sailing, painting and breeding Russian dwarf hamsters. Along with his wife he appeared as an extra in the detective series Grantchester and a sketch for Comic Relief with Len Goodman and Catherine Tate. He was also a member of the John Wayne Film Society and was interested in the lives of John F Kennedy and Sir Winston Churchill, admiring their charisma, oratory and leadership skills.
And in 2018 he trained as a lay preacher, finally fulfilling an original career ambition.
He is survived by his wife, children Kerry and Iain and five grandchildren.
Comments
 0 comments
Want to join the conversation? Please or to comment on this article.