North East MP to meet with Exchequer Secretary to the Treasury amid concerns Energy Profits Levy is hampering North Sea oil and gas investment
David Duguid MP is to meet with the Exchequer Secretary to the Treasury amid concerns the Energy Profits Levy (EPL) is hampering North Sea oil and gas investment.
In the House of Commons, the Banff and Buchan MP raised figures from Offshore Energies UK (OEUK) which showed more than 90% of North Sea producers have cut spending which is resulting in jobs being lost.
The levy, which puts a marginal tax rate of 75% on North Sea oil and gas production, is expected to remain in place for the next five years while oil and gas prices remain substantially higher - but will fall back to 40% when prices consistently return to normal levels for a sustained period.
Mr Duguid praised Rishi Sunak's announcement of the annual award of new oil and gas licences but wants to see the EPL reconsidered to safeguard investment in the North Sea.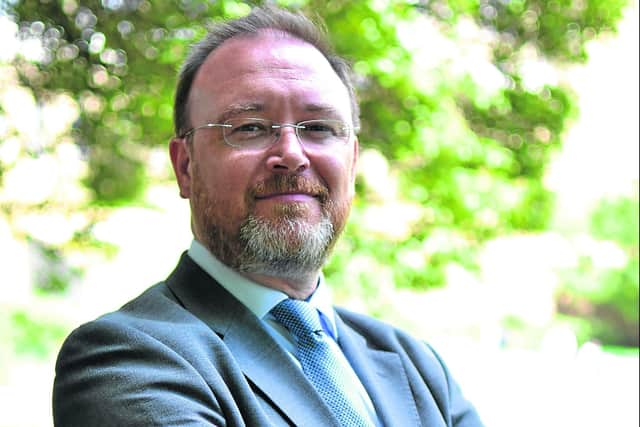 In his question to Gareth Davies MP, the Exchequer Secretary to the Treasury, Mr Duguid asked: "According to a recent survey, 90% of North Sea operators have reduced spending since the Energy Profits Levy (EPL) was introduced.
"I therefore welcomed recent announcements of new North Sea licences and the announcement before the Summer of the Energy Security Investment Mechanism (ESIM) by which the EPL will be removed when appropriate.
"Can he tell me when we can expect a response to the consultation on ESIM and what plans this government has to legislate for this mechanism?
"And will he meet with me to discuss how investor confidence in our own home-grown industry can be assured further?"
In his response, Mr Davies said: "Introducing the price floor for the oil and gas industry comes from the principle that while it's right that oil and gas companies pay a higher share of tax during exceptional times, it's also right that when prices fall to normal levels, so do their tax levels.
"That's why we introduced the price floor in June and we've extensively engaged with the industry since then.
"I know that the legislature will provide some certainty.
"We're looking very carefully at that and we'll be responding soon and I will always be happy to meet with Mr Duguid."
David Duguid MP later said: "I welcome the Exchequer Secretary to the Treasury's commitment to meet with me to discuss the future of the EPL and the impact it is having on North Sea operations.
"The Conservative approach to this has been far more sensible than the SNP and Labour's poorly thought-out proposals for a windfall tax, which were simply intended to punish the oil and gas industry to score political points.
"The UK Government's approach includes an investment allowance which I welcome, and recent announcements on new oil and gas licences is also reassuring.
"I also welcome the minister's continued engagement with the industry and the announcement of a 'floor price' mechanism through which the EPL can be removed.
"However, concerns remain that the EPL is affecting investor confidence more broadly, as well as leading to cutbacks to jobs and maintenance which in turn could lead to existing assets being shut down earlier than planned."
"I'm confident in the UK Government's strategy to promote energy security and to protect these jobs and I look forward to discussing some of the more nuanced aspects of the industry and impacts of reduced investor confidence with Mr Davies
"Particularly, in light of increased household energy prices, I understand the desire to seek energy companies to pay more – but that should not be at the expense of our energy security and our transition to net zero.
"Even before the EPL was introduced, oil and gas companies were already paying twice as much in corporation tax than other industries in this country.
"The jobs, skills and supply chains needed to manage our own domestic oil and gas supply, even as demand declines, are precisely the same skills needed to deliver a successful energy transition in this country and if we don't maintain and support them, they will just go elsewhere and deliver another country's energy transition."