New homes sought for staffies Bruno and Bow
The Scottish SPCA is looking for loving homes for two staffies in their care at the Aberdeenshire Animal Rescue and Rehoming Centre in Banchory.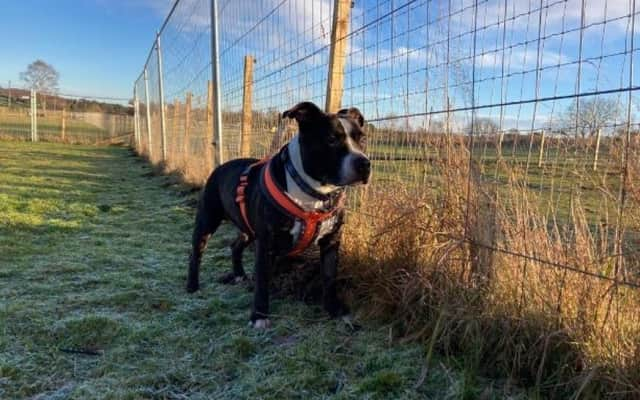 Bruno, a happy and smiley Staffordshire bull terrier cross, has been in the care of the charity's Centre for 156 days.
This loveable chap, aged four years old, is sadly not coping well with kennel life and would love a new family to call his own.
Jacqueline McEwan, centre manager, said, "Bruno is a sweet boy who loves nothing more than playing with toys and zooming around.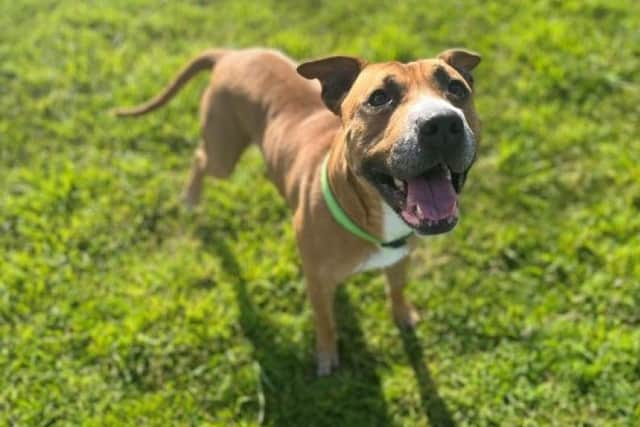 "Once he gets to know you, he is extremely affectionate. He thrives off cuddles and bum scratches and will show you his thanks with the occasional kiss.
"Although Bruno is doing well with his training, he needs a new owner who will continue with his positive reinforcement and socialisation.
"A home with adults or older children and a large and secure garden would be ideal for this boy so he can safely zoom around and burn some energy.
"Although he enjoys the company of other well-mannered dogs, he would be best suited to being the only pet in the home so he can get all the attention he deserves.
Staffordshire bull terrier Bow has been at the centre for 81 days after his previous owner passed away.
Jacqueline said: "This loveable chap does not let his age define him and, at 14 years old, is still as happy as ever.
"Bow is a very comical dog who will happily lay with his legs up and roll to and fro on his favourite blanket. He also loves his toys and he will express his delight by making the typical Staffy noises.
"Bow also loves his walks and would thrive with a family who can take him to parks and let him play in the grass.
"He would suit a home where he can be the only animal and have all the attention to himself. He would also benefit from having a secure garden so he can safely roam around and sniff.
"Due to Bow's age, he does have pre-existing health conditions. These do not currently require treatment but his new home will have to monitor his health carefully and these won't be covered through future insurance."