New diabetes hub at Peterhead Library
Peterhead Library is one of two selected in Aberdeenshire to become a new hub, packed with information and support for those who have diabetes.
Type 2 diabetes is on the rise in Scotland, and it is hoped that access through community-based libraries to health information, support and services will help people buildconfidence in self-managing their condition and learn more about how to live well with diabetes.
Resources available within the hubs will also help people understand their risk of developing type 2 diabetes as well as provide information on prevention and remission of diabetes.
The scheme is part of the Collective Force for Health and Wellbeing Action Plan, which aims to strengthen the role of libraries in working with partners to support wellbeing in their communities.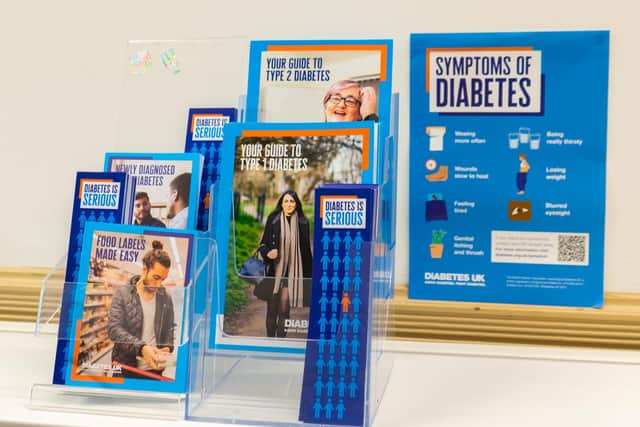 Type 2 diabetes can sometimes go undetected for up to 10 years, which can lead to serious complications such as amputation, strokes and heart attacks.
Research has shown that for some people combined lifestyle interventions – including diet, physical activity and sustained weight loss – can be effective in reducing the risk of type 2 diabetes by about 50% while for some people it is possible to put their diabetes into remission.
The new community-based diabetes information hubs are open to all and provide early help and support to adults and carers.
Information is available in hard copy, as well as online and can be downloaded in a range of languages. Free, online, clinically approved resources available include Diabetes UK's Learning Zone that people can join for advice on what to eat and tips for managing diabetes day-to-day, and Know Your Risk tool which enables you to check your risk of developing type 2 diabetes.
For support to access information online, friendly staff or volunteers based in the hubs are on hand to guide and support. To find out more email [email protected].
Angela Mitchell, National Director, Diabetes Scotland, said: "This innovative project will help more people to understand their risk of diabetes and benefit from the wide range of support available to help people live well with the condition."