Meyers Leonard set to return to the NBA two years after anti-Semitic slur: What did Meyers Leonard say?
Meyers Leonard is set to return to the NBA nearly two years after he used an anti-Semitic slur while playing a video game that was being live-streamed.
According to reports Leonard and the Milwaukee Bucks have agreed on a 10-day contract, opening the door for the 7-foot center to play in an NBA game for the first time since January 2021,with ESPN first reported the agreement between Leonard and the Bucks.
What did Meyers Leonard say and what does it mean?
Kike is a derogatory term for a Jewish person – with Leonard saying in an apology then that he knew he'd used a bad term, but was unaware of the term's meaning.
The origins of the word are disputed with one theory posed by Philip Cowen, editor of "The American Hebrew," that it derives from the Yiddish word kikel, or, circle.
Another theory suggests the slur derives from "Hayyim, transcribed in German as Chaim.
Meyers Leonard apology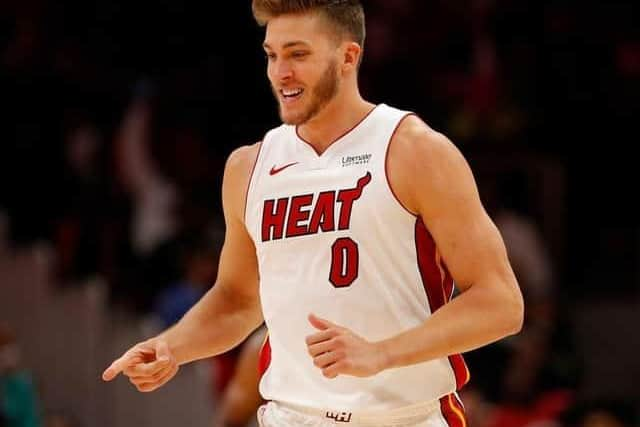 In an apology, the former Miami Heat and Portland Trailblazers player said, "my ignorance about its history and how offensive it is to the Jewish community is absolutely not an excuse and I was just wrong."
NBA statement after the Leonard slur
A statement from the Miami Heat, who Leonard played for at the time read: "The Miami Heat vehemently condemns the use of any form of hate speech.
"The words used by Meyers Leonard were wrong and we will not tolerate hateful language from anyone associated with our franchise. To hear it from a Miami Heat player is especially disappointing and hurtful to all those who work here, as well as the larger South Florida, Miami Heat and NBA communities."
The Heat told him to stay away from the team indefinitely, NBA Commissioner Adam Silver fined him $50,000 and Miami eventually traded him to Oklahoma City.
A spokesman for the NBA said: "We just became aware of the video and are in the process of gathering more information. The NBA unequivocally condemns all forms of hate speech."
Meyers Leonard draft
Leonard was the 11th overall pick of the 2012 draft.