Member of public 'brandishing weapon' forces access to Peterhead Academy
A member of the public, who was brandishing an alleged weapon, 'forced access' to Peterhead Academy earlier today.
The member of the public is said to have forced access and made his way around the building. Police were called and the man was arrested.
Peterhead Academy's head teacher Gerry McCluskey sent a message to all parents reassuring them that people in the building are safe and well.
Mr McCluskey said: "Less than 30 minutes ago a member of the public forced access to Peterhead Academy.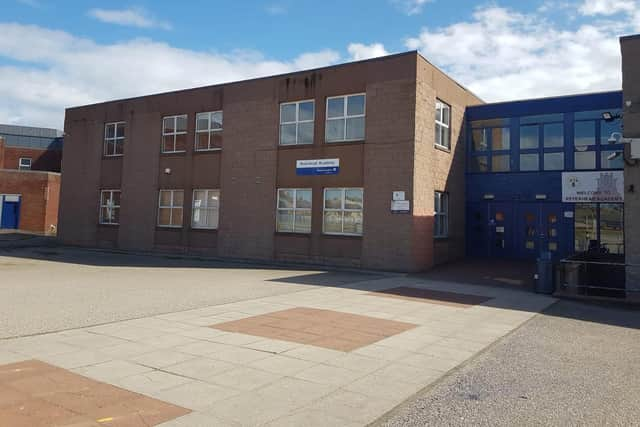 "Senior staff called police and shadowed the intruder around the building, moving classes where necessary to safeguard young people.
"This young person was carrying an offensive weapon which senior staff were able to relieve him of. Police then arrived and arrested the intruder."
He continued: "No young person or staff were injured. If any young person is shaken up or concerned please ask them to contact their guidance teacher."
Banff and Buchan MP David Duguid has now requested a meeting with the local police commander over concerns about school safety.
Commenting on the incident, Mr Duguid said: "This is a shocking incident which will have clearly alarmed pupils, staff and parents at Peterhead Academy.
"The thought of our young people being endangered by an armed member of the public, within an environment in which they should be safe, is completely unacceptable and raises extreme concerns."I commend the staff at the school for their bravery in relieving the intruder of his weapon and ensuring the pupils were kept safe but the staff shouldn't be exposed to this danger either."My thoughts go to everyone connected with the school who will be extremely shaken by what has taken place."I have contacted the police area commander to arrange a meeting to discuss school safety following the incident."