The 'Eastern Green Link 2' project, which will be delivered in partnership with National Grid Electricity Transmission (NGET), will see the creation of a 2GW subsea transmission cable from Peterhead to Drax, Yorkshire in England, enabling the transportation of low-carbon electricity by addressing existing constraints on the transmission system. This, in turn, will play a critical role in supporting the UK's future security of supply, reducing dependence and price exposure to volatile global wholesale gas markets.
High-voltage direct current (HVDC) technology provides the most efficient and reliable means of transmitting large amounts of power over long distances subsea. With a capacity of 2GW, the Eastern Green Link 2 subsea transmission link will help to alleviate existing constraints on the electricity network, supporting the growth of new renewable electricity generation and progression of further links, creating jobs and delivering a pathway to net zero emissions targets.
Marine Scotland's approval of this licence applies to the 150km stretch of cable that sits within Scottish waters, which is being developed by SSEN Transmission and NGET. The licence gives permission to install infrastructure within a 500m-wide defined corridor of the seabed from where the proposed cable makes landfall at Peterhead, to the Scottish-English maritime border.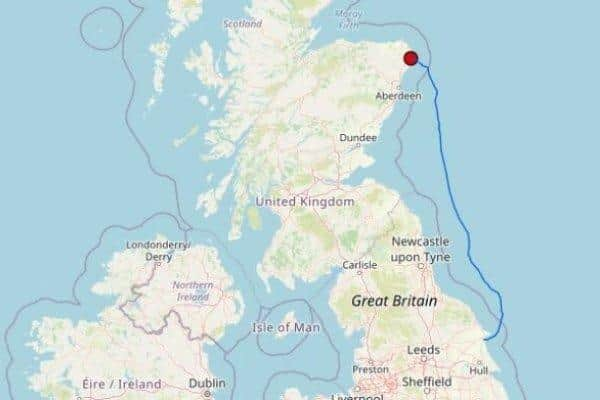 Ricky Saez, EGL2 Project Director, said: "We're delighted to have been granted a marine licence for the Scottish section of Eastern Green Link2, which marks a major milestone for the project.
"We believe our marine licence submission achieved the best possible balance between environmental considerations and the need for the project, and our plans ensure that we're doing everything we can to limit our impact on the surrounding sensitivities in the subsea environment. We're now looking forward to working with the supply chain to conclude our tender event, and secure equipment capacity, before progressing our project assessment to determination with Ofgem later this year."