Major refurbishment to the Sir Arthur Grant Residential Outdoor Centre
Aberdeenshire Council, through its Live Life Outdoors service, will be carrying out a major refurbishment and extension to the Sir Arthur Grant Residential Outdoor Centre in 2023.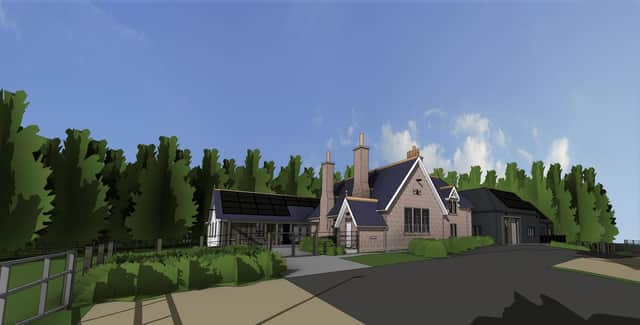 The Sir Arthur Grant centre has been used by generations of school and community groups, from Aberdeenshire and further afield, since 1962 when it closed as a school. The last refurbishment was 30 years ago.
An increasing emphasis on the importance of outdoor education for the benefit of mental and physical health, as well as an affordable way for schools and community groups to enjoy a valuable residential trip closer to home, has driven the investment of around £2.5 million in this exciting project.
The Sir Arthur Grant Centre will be a hub for outdoor education in Aberdeenshire. When it re-opens in early 2024 it will be able to host all kinds of groups for stays, courses and activities. The centre is situated near Monymusk, only 4 miles from Bennachie and very close to the river Don and the Pitfichie mountain bike tracks.
Live Life Outdoors will be offering residential trips, with activities provided where requested, for schools and groups from Aberdeenshire and beyond. In-house staff and external contractors will offer everything from hill walking and mountain biking to water based activities, teambuilding skills, bushcraft, climbing, skiing, tubing and many more activities on site and in the nearby area.
The newly refurbished centre will provide accommodation for 34 in two dorms, 2 twin rooms and 2 accessible ensuite single rooms. The entire building will be fully updated with changes to improve the layout of the social area and its links to the upgraded outdoor spaces. Full internet connectivity will be installed to allow the expanded use by staff and others for business and social use. The grounds will be landscaped and secured with much improved access and parking.
As well as a complete refurbishment of the existing building, a new building will be added to accommodate storage, a workshop, office space and a large flexible learning space.
With works lasting around a year, due to begin in early March, Live Life Outdoors are working hard on developing the exciting programmes which will draw in groups and maximise the use of this fabulous facility. If you have used the centre before – or are interested in using it in future – we would love to hear from you about the kinds of activities, services, and programmes you would like to see available there and how you would like them to be delivered.
You are invited to visit our Engagement website to take part in our consultation. You can see the plans, ask questions, give us your suggestions, and follow the progress of the re-furnishment. https://bit.ly/SAGSENGAGE