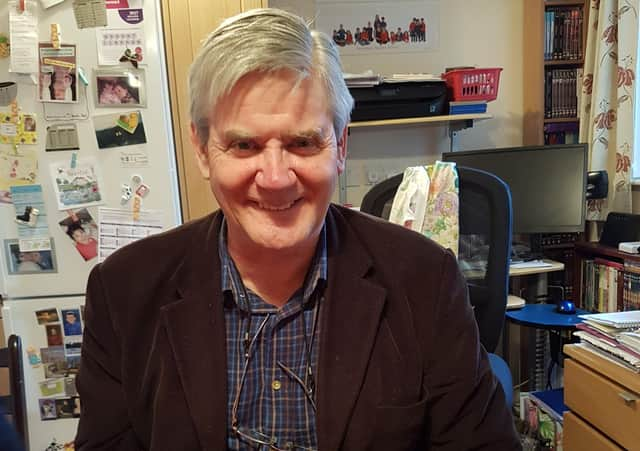 Colin Nicholas Manlove, pioneering literary scholar, author of the first and most sustained serious work on fantasy, including Harry Potter. Born: 4 May 1942 in Falkirk. Died: 1 June 2020, aged 78
Colin Manlove was a Scottish literary critic who wrote books on fantasy literature before anybody else did. His first, Modern Fantasy: Five Studies, appeared in 1975. Over nearly half a century, Manlove demonstrated the central contribution fantasy has made to both the English and the Scottish literary traditions, despite an entrenched critical bias towards realism.
His books expose the unthinking and snobbish condescension towards fantasy as niche or genre fiction, which, to some extent, persists even today. He wrote a pioneering study of science fiction, and in 2010 considered Harry Potter in the context of a rich, extensive corpus which he knew better than anyone.
Before that, he published The Gap in Shakespeare: a highly original and contentious work which dares to argue that far from being representative of all human experience, Shakespeare's oeuvre is riven by a "motif of division" – between mind and body, the individual and society, husbands and wives. That yet another of his books is titled Literature and Reality 1600-1800 will confirm the range, seriousness, and ambition of his intellectual life.
Across a career that was always much more than a professional one, Manlove remained deeply concerned with what literature is and does. The 16 books he leaves behind him constitute a frequently brilliant, serial demonstration of its capacity for revealing kinds of truth beyond other forms of knowledge. Literature – fantasy literature, above all – is a door into the depths and vitality of our own experience. It is a door Manlove wanted to open for others, and he wrote a tersely engaging guide to critical thinking, by which he sought to prove that critical intelligence itself is teachable.
Some of the most successful writing on art and culture in our time projects a charismatic connoisseurship, seducing its readers via flattering intimacy with a glamorous expert.
After the advent of "theory" in humanities departments from the 1980s onwards, most academic stars cultivated a rougher, demystifying charm, as they set about demolishing the illusions of authorship, gender, race and class. Completely indifferent to appearing posh or cool or grand, Manlove continued to plough his own furrow.
He was a plain-speaking truth-seeker, whose exact unfussy prose nevertheless elucidates marvels. He was not afraid to say what failed or fell short, but his insights co-operate with and sometimes redouble the vision of the authors he considers. In the end, they add up to a vision of their own.
He was a philosophical materialist, who showed how fantasy at its best reveals deeper aspects of this world. To some extent, he was a scientist manqué: his other great passion was rocks and minerals, of which he assembled a world-class collection.
And yet – his heroic, at times lonely practice as a thinker and writer was also a kind 
of spiritual discipline, a secular magic which reconstituted and revealed the soul in things.
Unsentimental to the end, he gave evil and pain its due, but he returned to what he called "Scotland's forgotten treasure": the visionary fantasies of George MacDonald, and their central ideas that God is to be found in the human imagination and the world is a tremendous fairy tale. Criticism is often a very secondary business but Manlove's, by means of its selflessly venturesome responsiveness, positively enacts what MacDonald called "a love as deep as it is universal, as conscious as it is unspeakable; a love that can no more be reasoned about than life itself".
He taught English and Scottish Literature at Edinburgh University for more than 26 years, retiring as Reader in English in 1993.
He was predeceased by his wife, Evelyn, and is survived by sons John and David, daughters-in-law Kathryn and Carolynn, and grandchildren Susan, Charlie, Paul and Oscar, as well as his partner Faith.