Lisa Montgomery execution: why did she get the death penalty - and what happened to Bobbi Jo Stinnett's baby?
Montgomery, who lost her appeal after a stay of execution, was the only woman on federal death row in the US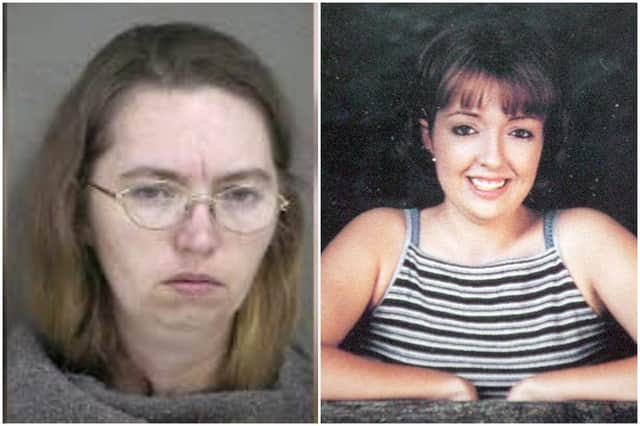 Lisa Montgomery has been put to death by lethal injection, the first woman to be executed by the US government for nearly seven decades.
She was sentenced to death in 2004 after being convicted of the brutal murder of Bobbie Jo Stinnett.
Despite a judge granting her stay of execution less than 24 hours before she was died - meaning her death was temporarily delayed – she was killed on 12 January.
But what did she do and why was she granted stay of execution? This is what we know.
52-year-old Lisa Montgomery was one of 55 women on the US list of death row inmates, but the only one on federal death row.
Her death is the first federal execution of a female in the US since Bonnie Brown Heady in 1953.
Sixteen other woman have received capital punishment in the time between Heady and Montgomery, but none were sentenced by the US government, instead it had been individual state courts which had convicted the women.
The mother of four was married twice, with both marriages ending in divorce.
She was living in Kansas when she travelled 170 miles to Missouri, where she murdered Bobbie Jo Stinnett at her home.
Montgomery had been serving her death sentence in Indiana's Terre Haute Penitentiary for 13 years.
On 16 December 2004, a 36-year-old Montgomery travelled to Stinnett's home under the pretence that she intended to buy a puppy from her.
Once inside, she strangled the 23-year-old with a knife. The victim was eight months pregnant with her first child, a daughter, at the time of her death.
While arranging the puppy collection via a chat room, Montgomery had told Stinnett that she too was pregnant, despite having received a tubal ligation in 1990 which made it almost impossible for her to conceive.
Following the murder, Montgomery cut the unborn child from Stinnett's womb using a knife and abducted the baby, passing her off as her own.
An hour after the murder, Stinnett's' mother found her in a pool of blood and called emergency services, however her daughter was confirmed dead in hospital.
Stinnett's mother said in court that her daughter's injuries made it look as if "her stomach had exploded".
Montgomery was arrested the following day at her farmhouse in Kansas, and the newborn child was handed over to Stinnett's husband, the child's father.
In 2007, Montgomery was convicted of "kidnapping resulting in death", which is punishable by death is the US.
Why was Montgomery given a stay of execution?
Experts have argued that Montgomery was the victim of sexual and physical abuse which has resulted in psychosis, bipolar disorder, and post-traumatic stress disorders.
In 2012, she had appealed for her sentence to be reduced to life imprisonment on the basis of brain injuries but this was not granted.
Montgomery claims she was continuously assaulted by her stepfather as a young girl, before her mother discovered the abuse when she was a teenager.
However, instead of reporting this to police, her mother threatened to shoot her if she made claims against her stepfather.
An 18-year-old Montgomery then married to escape her family home, but her marriage allegedly resulted in further domestic abuse, as did her second marriage.
However, on the day before her execution, Indiana Judge Patrick Hanlon granted a stay of execution, as he believed Montgomery's mental competence needs to be determined first.
Montgomery's legal team insisted her original legal representatives had been "woefully inadequate", and that the killer had suffered from psychosis at the time of her victim's brutal murder.
Her lawyer Kelley Henry agreed with the decision to temporarily spare her life, stating: "Mrs Montgomery has brain damage and severe mental illness that was exacerbated by the lifetime of sexual torture she suffered at the hands of caretakers."
Why was she still given lethal injection?
Montgomery's stay of execution was ruled in her favour less than 24 hours before she was killed, however it was overruled by the US Supreme Court.
Her lawyers had submitted a 7,000-page clemency petition, asking President Trump to reduce the murderer's sentence to life in prison.
Had her stay of execution been granted, she could have faced an indefinite delay to her execution date as Joe Biden is to be inaugurated on 20 January, and it is not yet known whether he will halt executions as he is against capital punishment.
Instead, it was ruled by the US Supreme Court that Montgomery's actions had been so horrific that she should face death by lethal injection.
Montgomery was pronounced dead at 01:31 local time, when asked if she had any final words, she answered "No."
Following her execution, Kelly Henry released a statement which read: "The government stopped at nothing in its zeal to kill this damaged and delusional woman, Lisa Montgomery's execution was far from justice."
Henry also suggested that everyone involved in the execution should be "ashamed".
What happened to the baby, Victoria Jo Stinnett?
Bobbie Jo Stinnett's daughter is now 16, sharing a birthday with the anniversary of her mother's death.
Her dad, Zeb Stinnett, has raised her alongside his and Bobbie Jo's families since the murder and has not shared information about her since the attack.Following the death of his wife, he said: "The most important thing right now is my daughter. I just want her to be normal."