Lek It Be this breeding season
Police Scotland is carrying out patrols and working with partners to prevent and detect people causing a disturbance to breeding Capercaillie in the Cairngorms National Park.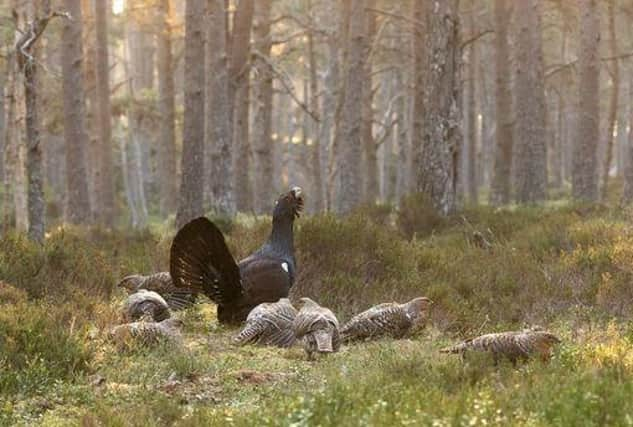 At this time of year the endangered Capercaille are in the middle of lekking which is when the male birds engage in competitive displays and courtship in preparation for mating.
Being disturbed can prevent mating taking place and with less than 60 males in Scotland's forests and less than 500 Capercaille UK-wide, officers are working with others to prevent them being harmed.
Wildlife Crime Officer Daniel Sutherland, said: "Disturbance can stop Capercaillies from breeding by causing unnecessary stress and we are asking bird watchers, photographers, wildlife guides, and the general public not to seek them out.
"It is a criminal offence under the Wildlife and Countryside Act 1981 to disturb Capercaille when they are lekking, nesting and raising their young."
As part of the Lek It Be Campaign, led by the Cairngorms Capercaillie Project, and also involving the RSPB, wildlife guides, rangers and land managers, officers will be involved in patrols with rangers around paths and sites where lekking takes place.
Police Constable Sutherland added: "We all have a role in protecting these endangered birds.There are signs and CCTV covering areas where the birds are gathering. If you see Capercaille being disturbed then report this to us via 101."
For more information, follow the campaign using #LekItBe.