At 1pm on Thursday April 29, Quantum will celebrate our journey out of coronavirus adversity by staging the world premiere of a spectacular demonstration of courage, optimism and harmony at Edinburgh Castle
Broadcast worldwide on YouTube, the premiere of Flaming Cannonballs at Edinburgh Castle will show the Britain's Got Talent semi-finalist relying on science, self-belief and hope as he attempts to walk blindfolded through nine flaming cannonballs swinging from a huge pendulum on the ramparts of the Capital's iconic landmark.
If his scientific studies of the pendula's patterns and calculation of the precise 'magical' moment the cannonballs align, Quantum will emerge unscathed from his stunt at the exact moment the Capital's famous One o'Clock Gun is fired.
Edinburgh Castle, which reopens to the public on Friday April 30, has been chosen because the One o'Clock Gun once connected the city to Leith Docks where ships' captains would set their maritime clocks by the gun.
The soundwave travels at around 760 miles per hour, the speed of sound which was studied by Austrian physicist Ernst Mach.
Quantum, who originally studied physics before his life took a new turn into the world of magic after he appeared in Channel 4's Faking It, said: "It's been an incredibly tough 12 months for everyone but with lockdown restrictions easing, there's a new sense of hope and optimism on the horizon.
"We've got science to thank for creating a vaccine for Covid-19 and helping us overcome what appeared to be almost impossible odds.
"As a scientist and magician, I want to celebrate this important moment in time with my own special twist and share a sense of hope with people not just in Edinburgh but around the world."
Emma Bowie, events manager from Historic Environment Scotland's Edinburgh Castle team, said: "We are delighted to host such a wonderful spectacle at the Castle with Kevin and his team performing a spectacular stunt and world premiere set to be enjoyed by many thousands as it goes out live on YouTube."
A message from the Editor:
Thank you for reading this article. We're more reliant on your support than ever as the shift in consumer habits brought about by coronavirus impacts our advertisers.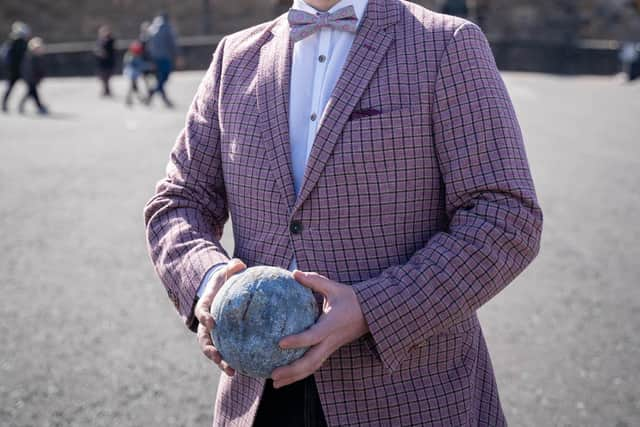 If you haven't already, please consider supporting our trusted, fact-checked journalism by taking out a digital subscription.