JK Rowling says her views on transgender debate 'profoundly misunderstood'
Harry Potter author JK Rowling has said her views on transgender women have been "profoundly misunderstood".
She makes the statement in a trailer for a new podcast, called The Witch Trials of J.K. Rowling, which launches next week.
In it, Rowling says: "I never set out to upset anyone. However, I was not uncomfortable with getting off my pedestal.
"And what has interested me over the last ten years and certainly the last few years, particularly on social media (people say) you've ruined your legacy. 'Oh, you could have been beloved forever, but you chose to say this'. And I think - you could not have misunderstood me more profoundly."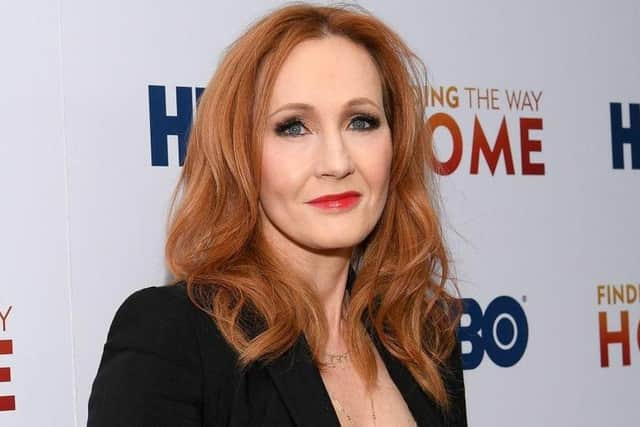 Rowling has attracted criticism from some groups for her views on gender identity, previously tweeting she has received "so many death threats I could paper the house with them".
She has said she was partly motivated to speak out about transgender issues because of her experience of domestic abuse and sexual assault. She has strongly denied accusations of transphobia.
Harry Potter actor Daniel Radcliffe previously said he felt it was "really important" to speak out previously against remarks made by Rowling.
"The reason I felt very, very much as though I needed to say something when I did was because, particularly since finishing Potter, I've met so many queer and trans kids and young people who had a huge amount of identification with Potter on that," he said.
"And so seeing them hurt on that day I was like, I wanted them to know that not everybody in the franchise felt that way.
"And that was really important."
In her original tweets, Rowling took issue with a headline on an online article discussing "people who menstruate," writing: "I'm sure there used to be a word for those people. Someone help me out. Wumben? Wimpund? Woomud?"
Comments
 0 comments
Want to join the conversation? Please or to comment on this article.