Auctioneers McTear's maintained the shirt's "cast iron" provenance – but the action has been cancelled after holders of another shirt came forward with the same claim.
One was handed by Baxter to football pundit Chick Young for a charity auction in 1991.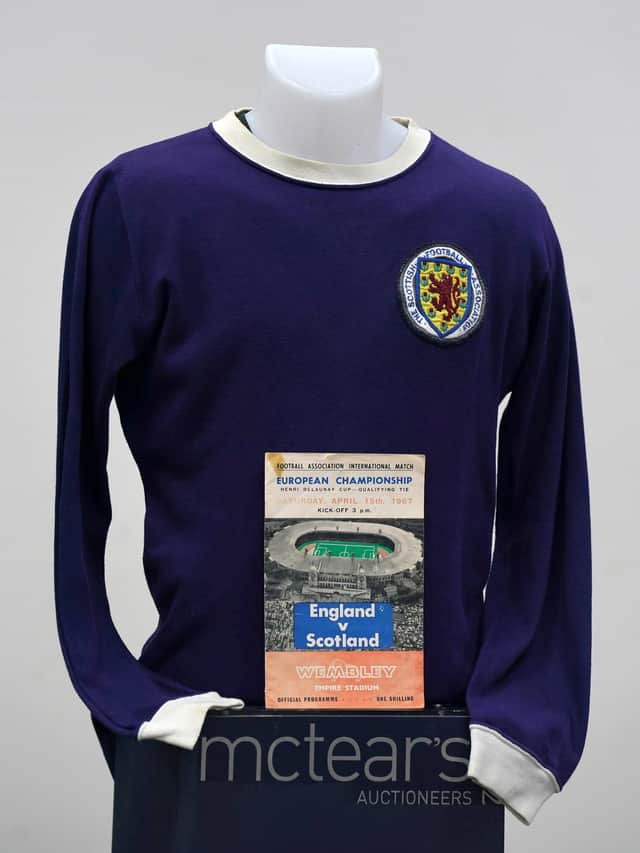 The other, which was due to be the highlight of McTear's Heritage: Important Sporting Medals and Shirts auction on Friday, was said to have come from England player Alan Ball and was tipped to fetch about £60,000
The shirt was withdrawn from auction, with additional research being carried out before taking any decision on its future sale.
McTear's sporting specialist James Bruce said: "Following recent reservations over the authenticity of the Jim Baxter 1967 Scotland jersey, we have taken the decision to remove the lot from today's auction.
"Although we remain convinced of the shirt's provenance, we would never put an item to auction with questions unanswered."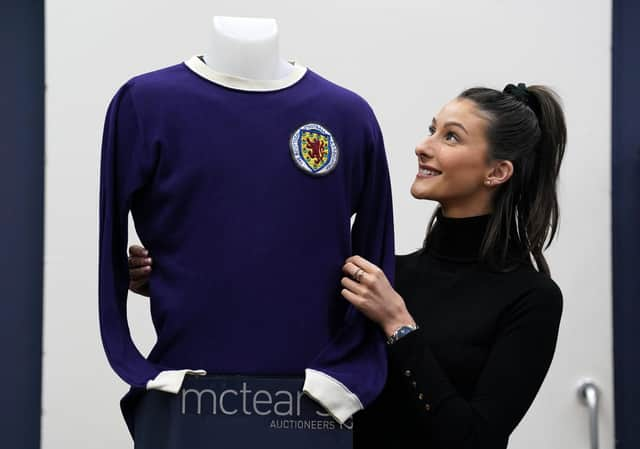 Mr Bruce added: "The provenance of the shirt traces back to the player, who exchanged his jersey with [England player] Alan Ball at the end of the match. The shirt then came to the father of the vendor through [England player] Alan Hudson, with Ball being present.
"Hudson has been contacted to confirm this chain and the key fact that Baxter didn't leave Wembley in 1967 with the shirt."
He added: "Jim Baxter was renowned for gifting Scotland jerseys to friends, acquaintances and functions, and that appears to be the case for the jersey bought at the benefit dinner by the other parties.
"Crucially, additional research has shown the label on the shirt from the 1991 charity auction does not appear to match those worn in the 1967 game as it dates the shirt to pre World Cup 1966.
"In 1967, the Scotland shirts featured the 'won by the 1966 World Cup winners' Umbro label. This label appears on the jersey consigned to McTear's."