Inverurie's The Drouthy Laird granted early hours extension
A popular Inverurie bar has been given the go-ahead to open until 2am despite fears noisy revellers will disturb surrounding residents.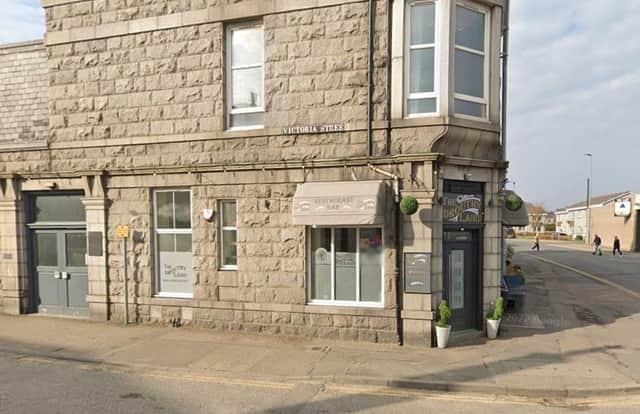 Laird Parker, along with wife and business partner Lesley, opened the much-loved Inverurie bar on Blackhall Road in 2017.
It started out with just a bar, restaurant and function room all on the ground floor. But the couple bought the upper three floors of the building back in 2021 and unveiled their plans to extend the business.
They will add two additional function rooms on the first floor, allowing the business to provide private space for events as well as a public wine bar.
Laird revealed they are hoping to add bed and breakfast accommodation later in the year.
Overall, The Drouthy Laird will have maximum capacity for a whopping 781 customers, which caused some concern about noise.
Customer demand led to changes at Drouthy Laird.
Laird and Lesley needed to amend their licence to enable the business to extend its offering to customers.
Patrons will now be able to drink in a new outdoor seating area as well as the two additional function rooms.
And The Drouthy Laird will be allowed to operate until 2am on Friday and Saturday – but only if there are events on in the function rooms.
Mr Parker said the idea for the external space came following the pandemic.
He explained: "After covid, we realised it's important to add a safe seating area for those who feel more comfortable outside."
Mr Parker was aware there may be concerns about noise as the pub is located in a residential area of the town.
But he addressed this by saying the pub would employ door staff who would encourage people to leave "quickly and quietly".
The business owner also revealed that the 2am closing time was needed due to customer demand.
He said the bar would not let any new patrons enter after midnight if the later closing time was approved.
But the request received some opposition from the council's licensing standards team.
They believed that the extended closing hours were "inconsistent" with council policy and could cause confusion with revellers.
Licensing officer Lisa Godini was concerned that there would be "no consistency" in place, adding: "neither customers or Police Scotland know what is happening from weekend to weekend".
She added: "I do not feel that it is appropriate for the owners to decide on the day that the premises will open beyond 1am. Deciding on the day creates unnecessary pressure on emergency services as well as confusion for customers."
Licensing officers asked that no alcohol be consumed in the outdoor area after 10pm and suggested it be staffed by stewards in a bid to keep noise levels down.
Police Scotland also raised some concern about the outdoor area but were happy for it to go-ahead if it met additional criteria.
They asked for barriers to be put in place, drinking in the area to stop at 10pm and clear signage be installed.
Police also stressed that no music be played outside to prevent further disruption to neighbouring properties.
The application went before Aberdeenshire Council's Licensing Board recently.
Councillor Jeff Goodhall said he loved the bar's "entrepreneurial views" and liked what the owners were trying to do, but he was not in favour of the 2am closure.
However, councillor Mel Sullivan said the proposal was "sensible" and had no problem with the 2am closure if venue gave a week's notice to police and customers.
But board chairwoman councillor Marion Ewenson said she was "satisfied" the licence was a departure from policy.