HPMAs won't be progressed following consultation
The Scottish Government will not progress with the controversial Highly Protected Marine Areas (HPMAs) following a consultation.
Commenting on the consultation, Net Zero Secreyary Mairi McAllan, said: "In response to the findings of the consultation, and as I set out in Parliament earlier this year, the proposal to implement Highly Protected Marine Areas (HPMAs) across 10 per cent of Scotland's seas by 2026 will not be progressed.
"My thanks go to everyone who took the time to respond to the consultation and to those who have continued to engage constructively with me and other ministers over the summer.
"The Government is firmly committed to protecting our marine environment and will continue to work closely with coastal communities and industries to protect Scotland's seas for the benefit of all.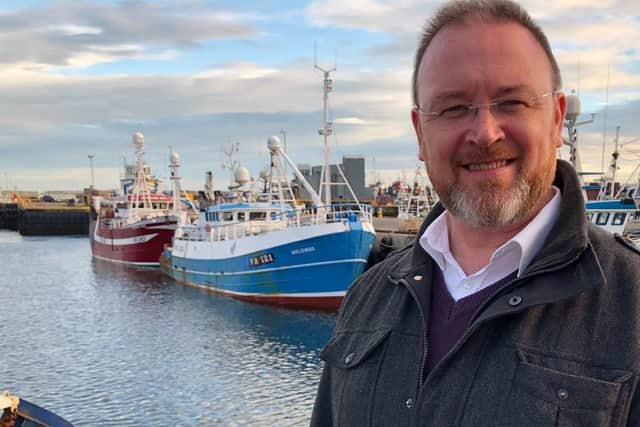 "As a priority this includes completing management measures for our existing Marine Protected Area (MPA) network and protecting our Priority Marine Features.
"I am determined to protect our oceans in a way that is fair, and to find a way forward that ensures our seas remain a source of prosperity for the nation, especially in our coastal and island communities."
Banff and Buchan MP David Duguid, who has campaigned against HPMAs, said: "The SNP-Green Government already claimed these plans were 'scrapped', but I worry that all they have done is kick the can down the road.
"While the SNP spin that these proposals have been consigned to history, I have yet to see any indication from Green MSPs such as Lorna Slater that they want to back down over this.
"I welcome the strong input from the sector and coastal communities who I will join in making sure these reckless proposals aren't rebadged."
Elspeth Macdonald, chief executive of the Scottish Fishemen's Federation said: "We welcome confirmation by the Scottish Government that it will not seek to ban fishing in at least 10% of Scottish waters. But ministers need to maintain that position and not bring in similar measures through other routes. What's important is that we have an approach to conservation that balances marine protection with sustainable use, as the government's existing policies should be aiming to achieve."