How Scots care home went to extraordinary lengths to fulfil a dying wish
It was a tender and personal tribute that saw embattled carers rally together to fulfil one woman's dying wishes, even as they dealt with the Covid-19 pandemic.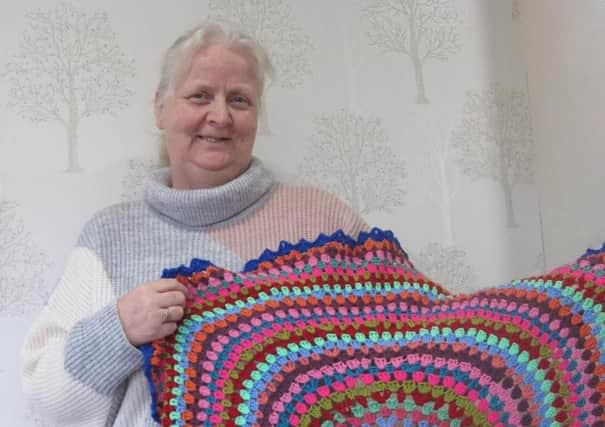 Staff at a Dundee nursing care home have been hailed for their compassion and empathy for the way they provided comfort to one of their residents who passed away during the outbreak.
Elizabeth May Wilson, a prominent figure in Scottish legal circles, who was one of the country's youngest ever lawyers, and went on to serve as a tribunal chair and university tutor, died on 21 April at the city's Bridge View House care home after a long illness.
The 73-year-old was a Buddhist and, as she neared the end of her life, was determined to abide by her faith's historic traditions and rituals.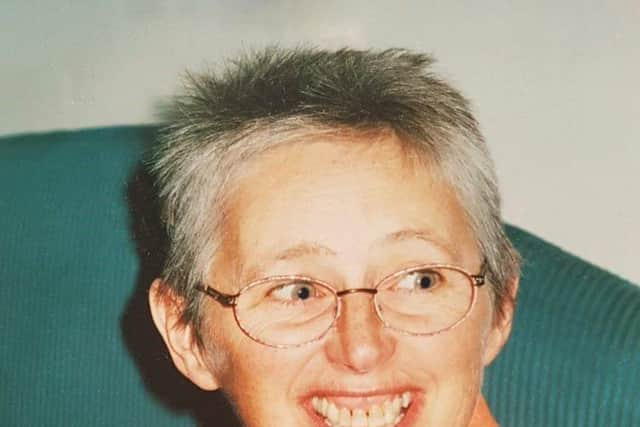 Despite the extraordinary pressures facing staff due to the lockdown restrictions, they were able to help Ms Wilson – known to staff as Liz – thanks to a series of acts her family and friends described as "awesome".
One of the most moving gestures was being able to grant Ms Wilson's wish for a prayer blanket – or mandala blanket – in which she would be wrapped before cremation. In Tibetan Buddhism, the mandala represents an imaginary palace that is contemplated during meditation, designed to assist with healing.
Taking it in turns, some 30 staff at the home embarked on a joint crocheting venture, known as A Stitch for Liz.
Despite the fact some workers had never picked up a crochet hook before, everyone contributed at least one stitch, with the care home's handyman even given a crash course in the craft. The resultant colourful item was presented to Ms Wilson before she died.
Staff also learned a mantra, which they chanted while in her room for several hours both before and after her death, in line with her faith.
Now, her grateful family has written to the Care Inspectorate to highlight the extraordinary care provided by those at Bridge View House.
Although she did not die as a result of Covid-19, her loved ones wanted to say thanks to workers at a time when they are faced with an unprecedented crisis.
Her sister, Alison, praised the staff for going the "extra mile", pointing out how they even revamped vegetarian menus at the care home to meet her dietary needs.
She said: "I cannot speak highly enough of the staff. They were marvellous, having made Liz feel at home and at peace.
"The Stitch for Liz is especially poignant. She was delighted with the mandala. It is beautiful."
Heather Allison, the care home's manager, said the ­colours used in the mandala blanket were based on prayer flags which adorned Ms Wilson's room.
It was only by chance that Ms Wilson remembered the need to be wrapped in the mandala blanket when Ms Allison, a keen crocheter since the age of four, told her she had discovered a stitch which shared the same name as the garment.
The 58-year-old said: "We had never nursed a Buddhist before, and the staff adored and embraced Liz.
"She was unique, and her belief so strong. She was a calm, serene, and inviting person, and without doubt an inspiration to staff."
Ms Wilson, from Tayport in Fife, was formally enrolled as a solicitor aged 22. She went on to found the Dundee law firm Wilson and Raitt with her friend, Fiona Raitt, and was appointed a safeguarder to represent children at ­panel hearings and at Dundee Sheriff Court.
She also served as a ­convener member of the Mental Health Tribunal for Scotland.
She was also a visitor to Nepal, where she helped fundraising initiatives for the Stupa Project for World Peace, and served as a celebrant at Samye Ling near Langholm, where she officiated at weddings.
Comments
 0 comments
Want to join the conversation? Please or to comment on this article.