How loss of beloved pet inspired Edinburgh Sketcher's 100 cats art project
​The Edinburgh Sketcher, Mark Kirkham, found the loss of a beloved pet inspired a therapeutic art project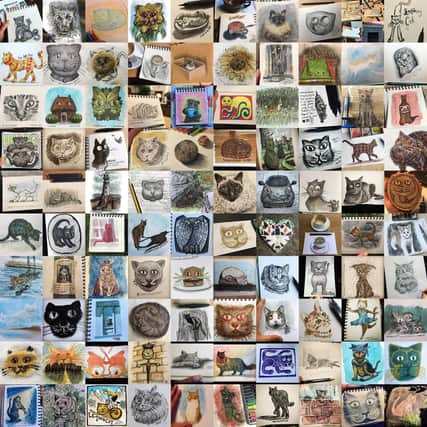 After our family cat, Mocha, died last March aged 21 she left a huge hole in our family. My two young children had never known life without their fluffy companion and for my wife and I Mocha had been with us through tough times and good, for over half our lives.
​When we had to say goodbye we all struggled and for myself I turned to art to get me through. I started drawing a cat a day and decided 100 was a nice round number before I realised that would take me more than three months to complete.
Created on various materials and in many mediums the cats vary in detail and time taken, but each one meant something to me and helped on my personal journey saying goodbye to Mocha.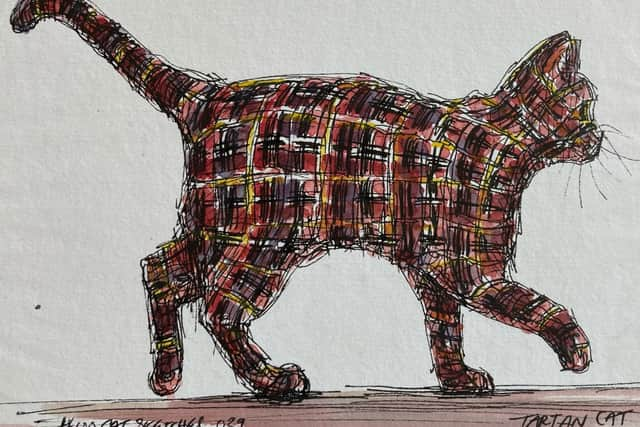 I am so pleased to be able to exhibit these drawings together at the Art & Craft Collective in Causewayside. Owner Linsay has been such a great support to Edinburgh Sketcher over the years.
If you would like to see these original pieces then please do come along in March. I will be selling each one for £5, with all money raised going to the local charity Lothian Cat Rescue.'
Art & Craft Collective opened five years ago on Causewayside. More than 60 artists produce hand-made, hand-crafted and original work for the Gallery – from painting to ceramics, stained glass to fountain pens and jewellery.
One Hundred Cats by Mark Kirkham, The Edinburgh Sketcher.
Art & Craft Collective gallery, 93 Causewayside, Edinburgh, from 4th to 31st March
Comments
Want to join the conversation? Please or to comment on this article.