Have your say on transport in Aberdeenshire
Aberdeenshire Council has launched a public engagement on the region's Local Transport Strategy (LTS) to be developed for 2023.
The LTS will set out the aims and aspirations of the council for how people travel around the area and how to meet these over the coming decade.
Residents and stakeholders will be asked to consider a number of transportation themes and share their views on the main opportunities and challenges facing transport across Aberdeenshire and the findings will be used to inform the next published strategy.
The process has been simplified by asking for views on a number of transportation themes with an opportunity for people to consider and state the main opportunities and challenges facing the transport network across Aberdeenshire.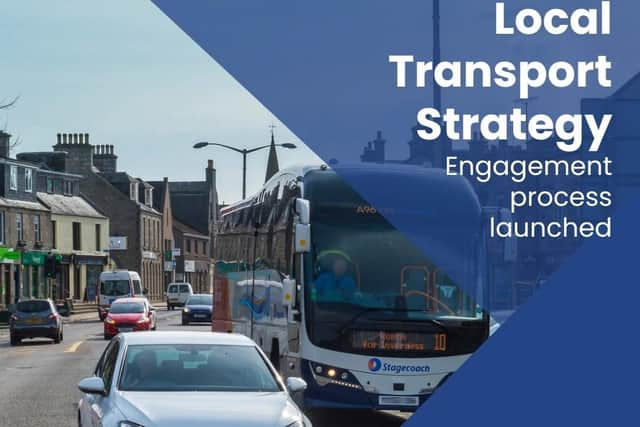 During the engagement process, which will run until June 23, a wide range of transportation themes can be explored via a series of published thematic papers with topics ranging from walking, cycling and public transport, to car use, electric vehicle infrastructure, road safety and freight movements.
Taking into account existing regional and national transport policies, Aberdeenshire's strategy will look at the wider relationship transport has in terms of the region's economy, the environment, health, people and communities, mindful of the impact that our transport choices have on climate change and physical health.
Cllr John Crawley, chair of the council's Infrastructure Services Committee, said: "Since the publication of our 2012 Local Transport Strategy, the world of travel in our daily lives has changed dramatically.
"Many of us are now working from home following the Covid pandemic while more of us are choosing active travel options such as walking and cycling.
"The growth in electric car and e-bike usage has been significant as manufacturers tackle carbon emissions and climate change and we have been driving forward with new charging infrastructure across the region.
"We have also been making great progress into improving shared access routes."
The engagement process is available online at https://engage.aberdeenshire.gov.uk/localtransportstrategy2023