Guest speaker announced for Dee Heroes Dinner
Scottish rugby legend Rob Wainwright is to be guest speaker at an inaugural dinner to support vital habitat restoration and conservation work to boost salmon numbers on the River Dee.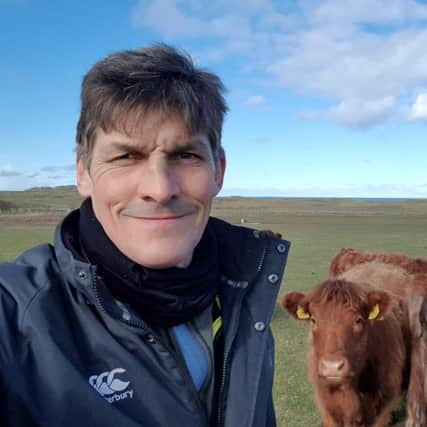 The rugby union player, who was capped 37 times for Scotland, and captain 16 times, as well as playing for the Lions, will launch the Dee Heroes Dinner at Maryculter House on August 31. The event is intended as the most ambitious fundraiser yet for the conservation charity The River Dee Trust.
Rob said: "I am delighted again to be the guest of the River Dee Trust and play a small part in helping them with their ambitious river restoration project on this most beautiful of rivers. An entertaining evening at Maryculter House is anticipated, as fundraising continues towards the important work of making the river as attractive as possible to salmon and their parr!"
Trust Chair Sandy Bremner said: "We are honoured that Rob has offered to support us in this way. The Dee Heroes Dinner was conceived as an opportunity for those with the river's wellbeing at their heart to make a tangible contribution to its restoration, and as a recognition of the achievements of our key speakers. It should be quite an evening."
The dinner's organisers will also be welcoming one of the world's leading authorities on whisky for an auction of high-value items including a very special cask of whisky. Charlie MacLean has published 19 books on whisky and has been award one of the industry's highest accolades, Master of the Quaich.
To find out more details about this very special event please contact [email protected]