Green light given to Castlewood Holiday Park extension
A popular Royal Deeside holiday park has been given the green light to expand with hopes it will bring a welcome tourism boost to the area.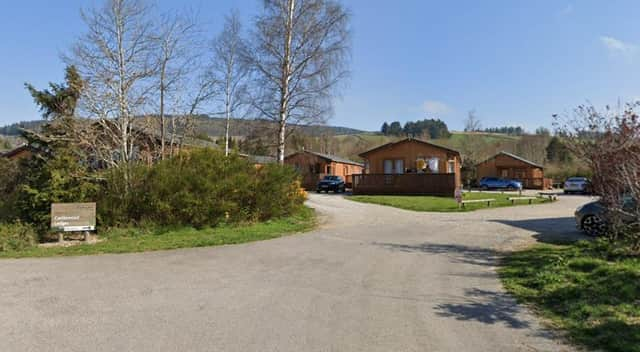 Castlewood Holiday Park at Strachan has been operating since 2008 but regularly becomes fully booked leaving bosses no option but to turn away guests.
He hoped to place the new caravans on a patch of unused ground within the park.
The application sought permission to add 25 "high quality chalets" to the site near Banchory.
Architect George Hadden argued the extension was needed to give the holiday park the opportunity to grow.
He also said the "natural" progression of the successful business would provide extra accommodation for guests.
Mr Hadden believed the extension created an opportunity to allow more tourists to visit the area and would encourage economic growth.
The architect also said the plan would "make a positive contribution to the area extending and promoting tourism".
Last summer, the park owners lodged plans to add 25 static caravans and change the use of a further 25, creating 50 potentially permanent units.
However the proposal was later refused by the council.
Feughside Community Council objected to the latest application.
Members believed it didn't meet the Aberdeenshire local development plan.
They also argued it would change the character of the site too much, "effectively creating a new village urbanising the hillside".
However local authority planners deemed the development to be "acceptable" and recommended it be approved.
They added: "The proposal is considered to make a positive contribution to the area, extending and promoting tourism."
Members of the Marr area committee recently considered the application.
Councillor Jeff Goodhall said the development was needed to help the area "up its game" in terms of its tourism offerings.
While committee chairman Robbie Withey said the extension was "very much needed".
He explained: "I've been saying for a long time that we do need to push diversification as much as possible in terms of local economy.
"Grow the tourism sector, grow the food and drink sector, that I think is where the future is particularly in this side of Aberdeenshire."
The committee went on to unanimously approve the plan.