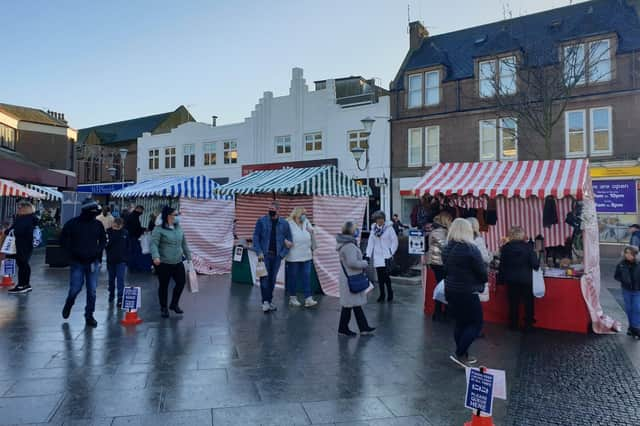 With the re-election ballot results at the end of September returning a No vote, 60/40 split roughly, that effectively terminated the mandate of Rediscover Peterhead.
We ran the December Producers Market as our last event and supported the Light Up event once again, purchasing all the new lights in Chapel and Queen Street.
Looking back over the five years I would say we did achieve some great events, initiatives and projects (Seafood Festival, Invest in Peterhead and CCTV to name three).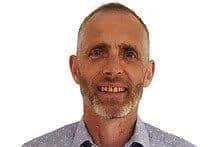 We did raise external funds leveraged against the levy and we did come through the very difficult pandemic, our aims de-railed somewhat, like all other businesses.
During 2020/21 we halved the levy and introduced PPE and digital grants, as some assistance during that unprecedented period.
I am grateful and thank the businesses that dutifully paid the levy and those that got involved with the various activities we organised.
We promoted every business that we could, either via social media or by specially recorded videos, photo showcases and splashes on various social media channels – all trying to put that particular business and Peterhead Town Centre on the map, for town residents, people of Buchan and further afield.
I think we achieved a reasonable amount during our time, including legacy projects such as CCTV and The Producers Market, but maybe not everything that we had hoped, would be achieved.
So we have still a thriving town centre, for which we should be thankful, as we enter a difficult phase for us all, with high inflation and large energy and cost of living rises.
At this time the business vacancy rate in the town is quite low compared with other towns across Aberdeenshire and including Aberdeen City.
What happens next is anyone's guess and I see a town with numerous individual businesses all working away to remain profitable, but without any overarching organisation behind them, or unifying way of working for any 'greater good'.
I must say I am disappointed at the outcome of the vote, which effectively halts the progress made and the work that has been done in the five years to improve the town centre and raise the profile of Peterhead as a place to visit, shop, do business in and live.
There are no follow on initiatives to date, to deliver of these aims.
I therefore hope that the town centre can naturally evolve into a sustainable centre with a mix of activities and uses, that manages to embrace the changes brought about by online retail and a changing society.
Lastly I wholeheartedly thank all levy payers and those businesses that took the time to engage in any of our activities and wish you success for the future.
*Peterhead's Business Improvement District's five-year term came to an end on Monday, November 28 after it failed to reach the required number of votes in order to be re-elected for a second five-year term.
The results showed that 127 of those balloted responded, with 38.6% voting in favour of the renewal and 61.4% against.
The BID – which drew an annual town centre investment of £111,500 - has now been wound up with the loss of two jobs.
Linda Hendry, Rediscover Peterhead Manager, said at the time it was a blow to the town and all the work done to-date to support the businesses through the COVID-19 pandemic and worries around soaring utility prices.