Gordon Buchanan shares 30 years as a wildlife filmmaker on his anniversary tour
This naturalist has had a prolific career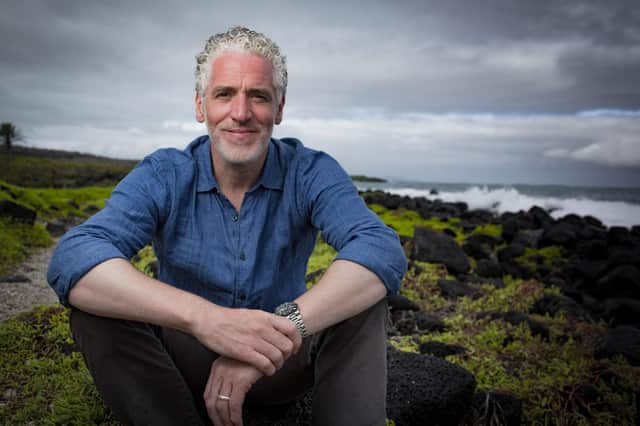 If Gordon Buchanan were an animal, he'd probably be a fox.
That's not an allusion to the 50-year-old's now silver hair, but the fact that this wildlife filmmaker is based in Glasgow and, thus, couldn't be anything TOO exotic. He's also easily identifiable, as he's been a regular presence in our lives over the last three decades of telly watching.
We can't fail but catch a glimpse of him once in a while, and, even if you're not into nature documentaries, he's instantly familiar.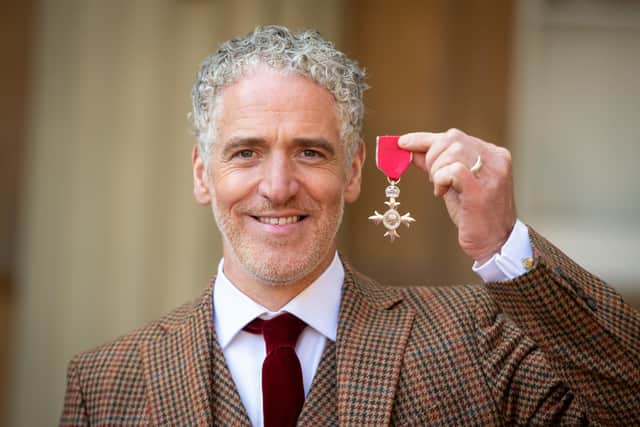 No wonder, as he's shot and presented numerous series including BBC's Big Cat Diary, Natural World, The Bear Family & Me, The Snow Cat Family & Me, Life in the Snow, and been sniffing distance from elephants, polar bears, snakes and wolves.
Now you can discover more, as he's coming to Whitehall Theatre in Dundee on March 14 for the autobiographical Gordon Buchanan - 30 Years in the Wild show.
The expert has assembled his best stories to share live with his fans, of which there are many. After all, he might be considered Scotland's answer to David Attenborough, who is, incidentally, one of his pals.
"The last 30 years have gone past so quickly, and when I was putting the show together, I marked out key moments on paper," says Buchanan, who has an MBE for services to conservation and wildlife filmmaking. "I realised that people ask me the same questions a lot, like how I got started. So I've tried to answer them. It feels very indulgent to stand in front of people just talking about yourself, but it's mostly about animals and experiences".
It's probably not a spoiler to share that Buchanan, who also took this show on tour last year, has been in the job since he was a youth living on the Isle of Mull. The opportunity came up to assist a filmmaker, Nick Gordon, and his future was set.
There was never really an alternative for this outdoorsy personality. "I might have been a fisherman or diver or something like that," he says.
Since beginning his lengthy career, Buchanan has traversed the globe. However, after having children, Lola, now 19, and Harris, 17, back in the early Noughties, he committed to being less itinerant.
"There was a couple of years in a row when I'd been away for maybe eight months of the year. That's just way too much and you miss out," he says. "Now I'm away for probably four months. Otherwise, I'm travelling within the UK, but around most of the time. I walked Harris to school today - he doesn't need that, but because it's his last year, I'm thinking I'm so lucky to have had time with my kids. Now, when I'm gone, there's satellite phones and mobile communications. When I started, you were having to write letters".
At the Dundee talk, Buchanan will tell us about his first job, which was an 18-month stint in Sierra Leone to document rare creatures in the Gola Rainforest. He'd never been abroad before and it's fair to say that he was chucked in at the deep end.
"That had a big impact on me - leaving all my friends and family", he says.
There will also be chat about his time in Venezuela, where he met a tribal group who had "an interesting relationship with the world's largest species of tarantula". Apparently, they worshipped but also consumed these arachnids.
"Then it goes right up to more recent things, like the polar bear family," says Buchanan. "And I talk about people who have worked with us as well, because a lot of wildlife filmmakers just focus on animals. I've covered quite a lot of human stories as well".
When it comes to creatures, this filmmaker has no fear. It's the less predictable humans that make him nervous. They are, after all, the ones that have messed up the environment. However, its future preservation is something that Buchanan is surprisingly optimistic about.
"I was lucky to be the last generation born into a world where our number one concern wasn't environmental destruction. But when you travel to places and you see deforestation, loss of biodiversity, animals being poached, it's terrifying, but there is hope," he says. "There's the will to make changes. And I think technology has transformed the world, as well as my industry, over the last 30 years. Young people are more engaged and knowledgeable than ever".
Although humans can be tricky, Buchanan isn't against anthropomorphising his furry or feathery co-stars.
"We're just another of those animals and there are so many things we share, including the sense of responsibility to families and communities, and I think that resonates", Buchanan says. "You can see when an animal is content and we have the word to describe the experience. I like flying close to the wind when it comes to making comparisons because we can only see the world through human eyes".
Also, although there's a traditional idea that documentary makers shouldn't intervene while observing nature, Buchanan is more easy-going on that subject too.
"It depends. If it's a matter of animals doing what they do naturally, which at times can be brutal, there's no justification," he says. "But I think there can be more reason to get involved. I read last week that there were two highly endangered rhinos fighting each other. There's only a handful of them left, so one of the rangers wedged his vehicle between them because they can and will fight to the death. When there are human-made problems, it's easy to intervene. We once encountered a bear that had been hit by a vehicle and was in a bad way. We didn't have to do anything in the end, as it recovered, but we monitored it. You have to act compassionately".
Comments
Want to join the conversation? Please or to comment on this article.