Gordon and Buchan candidate announced
The Scottish Liberal Democrats have revealed their candidate for the new Gordon and Buchan constituency in the next General Election.
The area has historically been strong for the Liberal Democrats, with Malcom Bruce having previously held the Gordon seat for 32 years.
Every ward in the new Gordon and Buchan constituency has a Liberal Democrat councillor and now it has been revealed that Conrad Wood will be the candidate for the Gordon and Buchan constituency.
Commenting on the announcement Malcom Bruce said: "After more than a decade of being taken for granted by bickering Conservative and SNP governments, the next general election offers a real opportunity for change.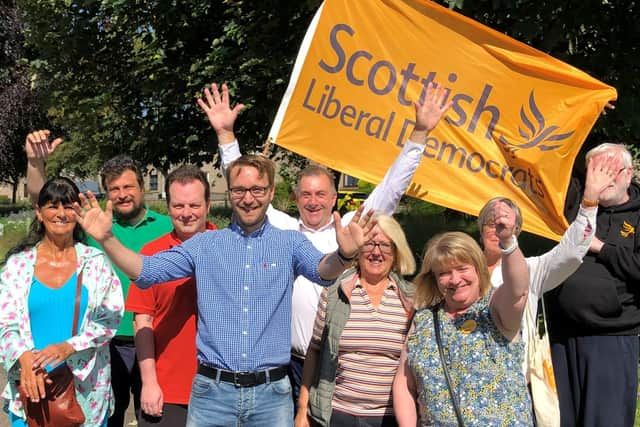 "I have known Conrad for some time and can say with confidence that he would be the community-focused MP that the people of Gordon and Buchan deserve."
Conrad added "The growing unpopularity of the Conservatives and SNP shows that people want an MP who will focus on local priorities.
"It's time for change and in Gordon and Buchan and only the Liberal Democrats can beat the SNP and Conservatives. We won Gordon in four of the last seven general elections".
The next general election is scheduled to be held no later than January 28, 2025, with Parliament being dissolved no later than December 17, 2024, after the Dissolution and Calling of Parliament Act 2022 repealed the Fixed-term Parliaments Act 2011.