Funding boost for Cairngorms tree planting project
Aberdeenshire-based Apex Tubulars have announced a sponsorship deal to help play their part in delivering one of the biggest nature restoration projects ever seen in the Cairngorms.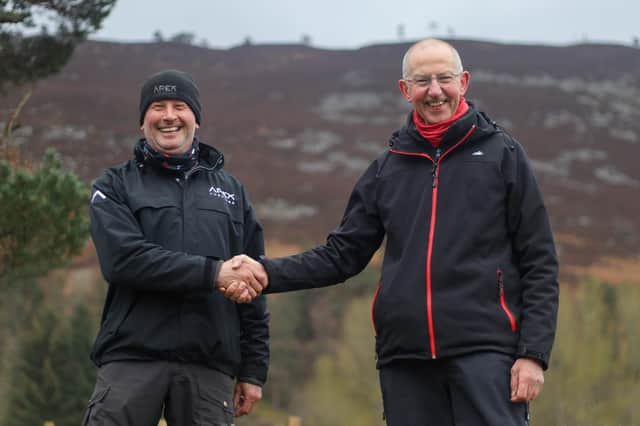 The project will help save threatened species, support an entire ecosystem, and recreate areas of landscape lost for 2000 years.
Apex have committed an initial £5,000 to The River Dee Trust, and plan to repeat the sponsorship annually for five years. The funding will help deliver the charity's campaign to plant a million native trees along hundreds of kilometres of the river's tributaries.
The trees will shade the river against lethal water temperatures which are already threatening the river's iconic salmon stocks and endangering fragile species such as freshwater pearl mussels. Trees will also provide nutrition for the whole ecosystem on which the salmon depend.
Ronnie Grant of Apex Tubulars said: "We are delighted to play our part in supporting such an important Project, both financially and also hands-on. If we can all do a little, then we can all help to make a big difference!"
The River Dee Trust chair, Sandy Bremner, said: "We are working hard with our partners to deliver shortterm projects to boost salmon numbers, as well as long-term initiatives to give them the best chance of survival against a looming threat.
"This sponsorship, along with the support of a growing number of businesses, gives us the best chance of helping nature help itself. We are extremely grateful for this commitment which will help us tackle a massive challenge while there's still time.